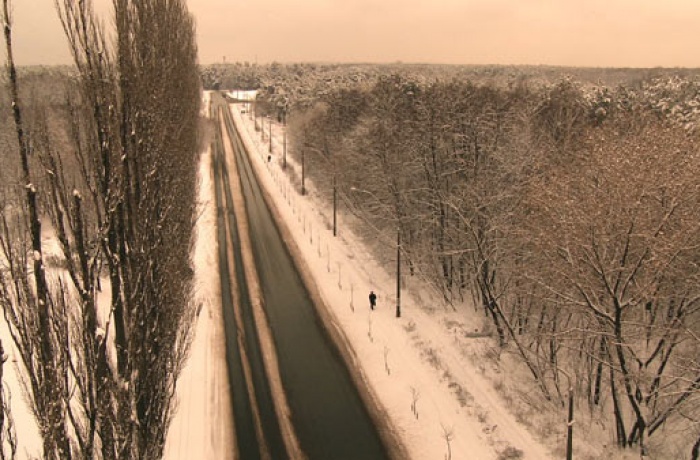 This film is about Evgeni Zagdansky – father of Andrei Zagdansky. From 1961 through 1979 Evgeni Zagdansky was the Editor-in-Chief of the Kiev Popular Science Film Studio. From 1981 through 1992 his son Andrei worked as a film director in the same studio. In 1992 Andrei along with his family left Kyiv and settled in New York. Evgeni stayed behind. Evgeni's letters to Andrei and Andrei's narrative of father's life intertwine, creating a portrait of the man, his epoch and a self-portrait of the auteur.
Production
AZ Films LLC (USA), Inspiration films (Ukraine), andrei@azfilms.us , www.azfilms.us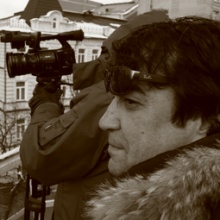 Director
Andrei Zagdansky
Andrei Zagdansky, transnational filmmaker and alumni of Kyiv State Institute of Theatrical Arts, entered the world with his first feature Interpretation of Dreams in 1990. The film received Grand-Prix at home, critical acclaim abroad and was included in New Directors/New Films Series for the Museum of Modern Art in New York. In 1992 Andrei and his family settled in the United States, where he produced/directed award-winning independent feature documentaries Vasya (2002), Konstantin and Mouse (2006), Orange Winter (2007) and My Father Evgeni (2010). Andrei Zagdansky is a Rockefeller Fellow (1994).
Filmography
Vasya (2002), Konstantin and Mouse (2006), Orange Winter (2007), My Father Evgeni (2010)