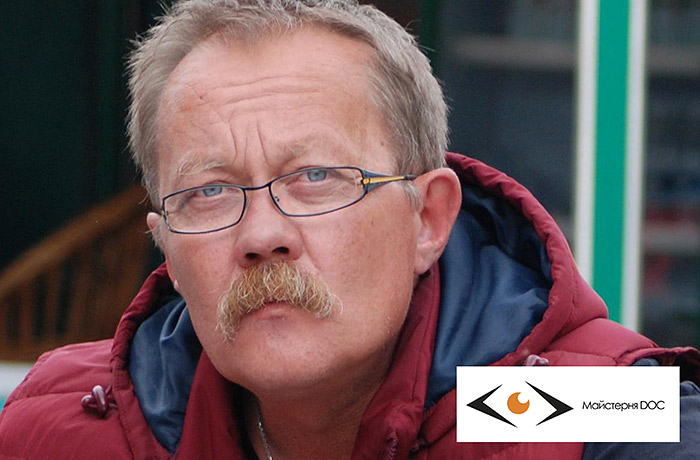 The presentation of the documentary workshop by Serhiy Bukovsky. During the presentation, a few short films by the program's participants will be shown.
"It would be an exaggeration to call our film program a school. Rather, it is a place to gather for a community of adult people, far beyond students' age. It is just that our opinions correspond on many subjects, cinema in particular. We watch, discuss, and try to film what is equally interesting and dear to us all." (Serhiy Bukovsky).
Serhiy Bukovsky was born in 1960. He is a non-fiction film director, the maker of over thirty documentary films, including Tomorrow Is a Holiday (1987), The Roof (1989), The Dash Sign (1992), To Berlin! (1995), The War. Ukrainian Count (2002), Spell Your Name (2006), The Living (2008).