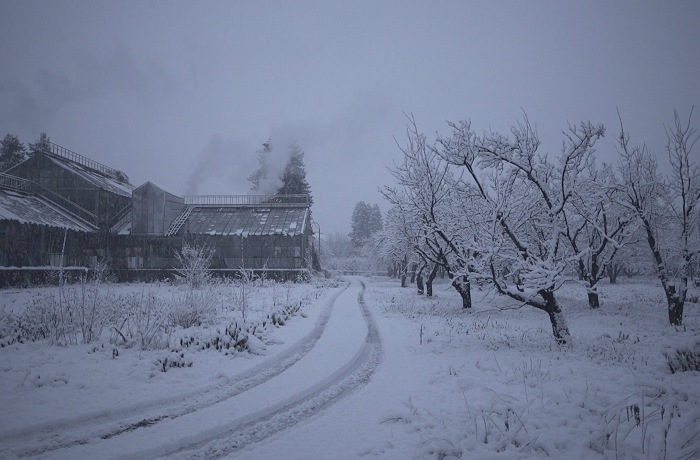 The film's story is based on the fate of the Floriculture Pavilion of the former Exhibition of Achievements of the People's Economy, and its elderly employee Valentyna Voronina, who maintains this space, investing her own life into it, until suddenly changes come to her. After forty-five years of work, she is asked to retire. But Voronina does not agree with that, because she thinks that all the plants will die without her. Meanwhile, a group of mysterious radioesthesists find a channel of positive energy right in front of the entrance to the pavilion.
The composers of film: Roman Grigoriv and Illya Razumeyko.
This film was created with the financial support by Docudays UA as part of the project "The Guardian Goes Ukraine".
The Guardian Goes Ukraine is an all-Ukrainian contest for documentary projects, conceived by the British Council, the Guardian and Docudays UA.
CREW
Director: Semen Mozgovy
Producer: Oleksandr Chepiga
Operator: Denys Melnyk
Editor: Mykola Bazarkin
Sound: Natalya Avramenko
Production and Sales
Chepiga SE, Oleksandr Chepiga, Tel.: +380978887714, chepiga@gmail.com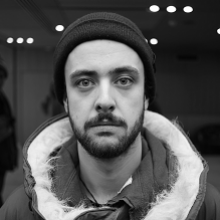 Director
Semen Mozgovy
Semen Mozgovy is a director and an actor. He was born on July 31, 1992, in Kharkiv. He was an actor in the Stel children and youth theater. In 2009, he started his studies at the Kharkiv State Academy of Culture at the department of film and television directing, and graduated in 2013. In 2012-3 he studied dramaturgy at the Inter TV channel's school. He moved to Kyiv, and in 2013 he started to play at the Dakh theater. He works as a freelance director.
Filmography
Selected: Semolina (2012), Vladimir Mayakovsky: And After All (2012)