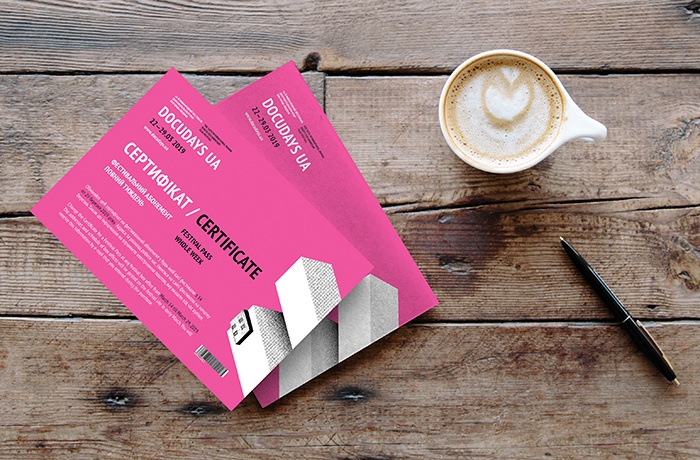 Imagine: the best present for the Christmas season… Surely, it's the Docudays UA Festival Pass! Grab it while our special offer is out – just 500 UAH per pass!
The 2019 Docudays UA is a week-long fury of top documentary films, Q&As with filmmakers as well as human rights events and discussions. When it comes to visiting them all, the Festival Pass is your smartest choice! Make sure you've joined the club right now!
Please note that film industry accreditation will be introduced this time around, too. Apart from access to all documentary screenings, it also grants the holder entry to exclusive events at the DOCU/PRO platform. Registration for the film industry accreditation will kick off in February.
To get your Festival Pass, head over to our webpage and click on "Buy Festival Pass", or simply follow this link. Here's a nice Christmas present idea! Place your order up until 23 December, and we will have an exclusive Christmas card-styled Festival Pass certificate prepared for you. It can be picked up at the festival office or sent over via "Nova Poshta" to any spot near you (please note: delivery expenses covered by the receiver).
The Festival Passes can also be retrieved as usual between 14 and 29 March at the festival locations. Their addresses and work hours will be available in the TICKETS section at docudays.ua (to be updated in early March).
See you at the XVI Docudays UA, 22 to 29 March next year!
Yours sincerely,
The Docudays UA Team