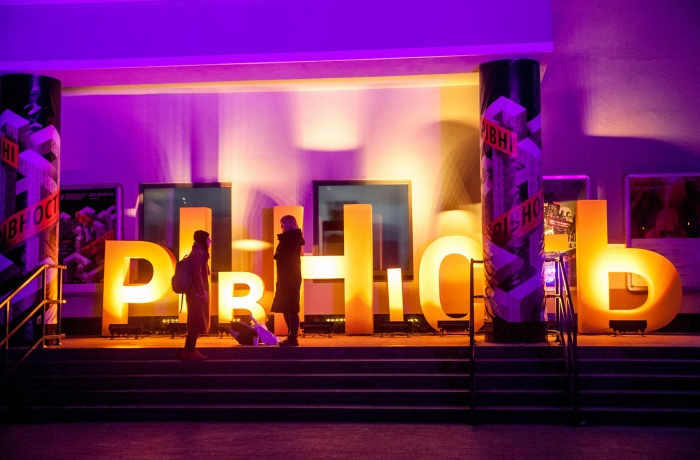 Dear Friends, Colleagues, and Partners!
We are sincerely grateful for your support of this year's #DocudaysUA!
We believe that Docudays UA 2018 helped us understand how important is the topic of equality. During the eight days of the festival, we talked about how easy it is to promote equality and how you can do it every day. We showed 62 films from 36 countries. More than 20,000 viewers came to watch smart films with us at Zhovten and Ukraine Cinemas. About 1,000 festival fans participated in the events of the RIGHTS NOW! human rights platform in the IZONE creative space. More than 1,000 people attended the Looking for Lenin exhibition in the Tryptyh Global Arts Workshop. Our biggest joy was the first-ever feature-length DOCU/UKRAINE competition.
This success would be impossible without your support, both during the festival week and in the period of preparation. We are proud of this result of our cooperation, and we hope that we will remain partners in the future and achieve new successes. Our team already have many interesting new ideas which will surprise and please you. The festival's regional coordinators and Docudays UA Human Rights Media Education Film Club leaders in 257 cities, towns and villages will continue the campaigns which we presented at the festival: I Have the Right, Campaign Against Discrimination and the HeForShe campaign.
Already on April 20, screenings of the best festival films will start in Kyiv as part of the DOCU/BEST project. Until the end of May, our best films will also be screened in Kharkiv, Lviv, and Odesa. So we are not saying goodbye for long. Soon, we are going to invite you to film theaters again.
We wish you a sunny Easter and tasty Easter cakes!
Sincerely, the Docudays UA Team