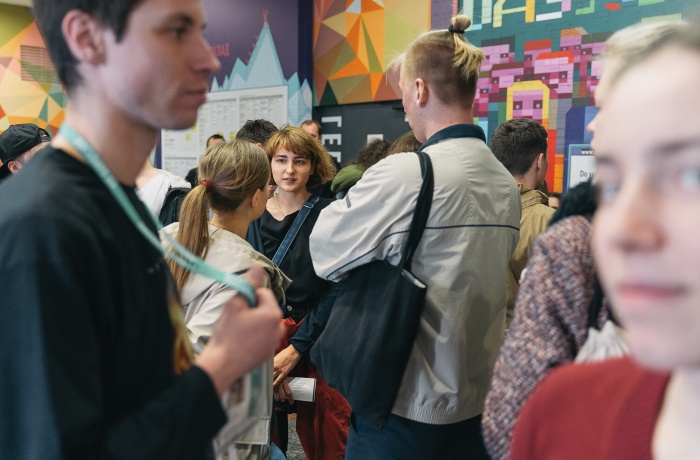 WHAT YOU NEED TO KNOW BEFORE THE SCREENING STARTS
We would appreciate it if you took your seat 10 minutes before the start of the show. In addition, ticket sales end 10 minutes before the start.
The 'happy minutes' rule. If you have not managed to book a ticket with your festival pass or accreditation, you can use 'happy minutes.' They offer a chance to take the available free seats in the hall after the ticket-holding viewers have been allowed in. Access will be granted by festival controllers at the entrance on a first-come-first-served basis. Each cinema hall will have a 'queue start' spot for 'happy minutes' visitors.
Beverages are allowed in cinema halls only in closed bottles or sealed travel mugs. Given the special format of the festival screenings, we do not allow popcorn or any other food in the cinema halls.
YOUR TICKET WILL BE ANNULLED IF:
You are more than 10 minutes late for the screening.
You violate festival rules or act in a way that may cause harm to property, is offensive and inappropriate towards other guests, festival and cinema staff.
You do any unauthorised photography or video recording in the hall during screenings.
The cost of the annulled ticket is non-refundable.