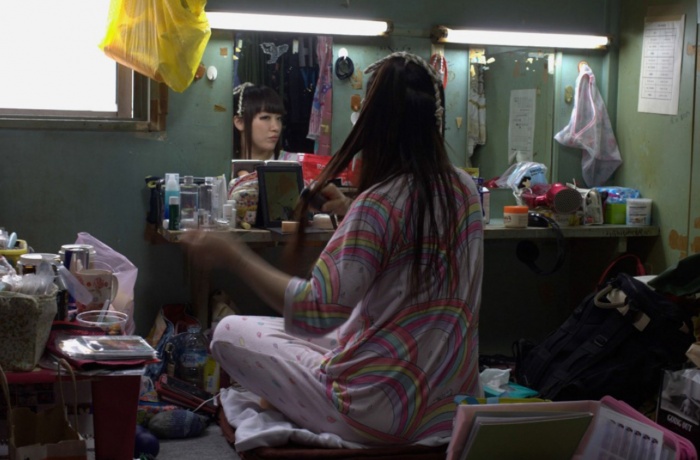 Being nude in the flesh doesn't mean we strip down to our naked hearts, says an odoriko dancer. But to this film camera, women strippers, young and old, open up and reveal more than their skin. Filmed mostly in stark dressing rooms and hallways leading to half-empty theaters, director Yoichiro Okutani — with the help of acclaimed Hong Kong-born editor Mary Stephen, a long-time collaborator of Eric Rohmer's — captures with compassion the women at work and their personal conversations. Nude at Heart is an observation of a melancholic and sensual universe, captured right before it disappears.
CREW:
Director: Yoichiro Okutani
Producer: Asako Fujioka, Eric Nyari, Annie Ohayon-Dekel
Cinematographer: Yoichiro Okutani
Editor: Mary Stephen
Sound: Haruyuki Suzuki
Production
Cineric Creative, Documentary Dream Center, 24images
Awards
Grand jury prize in the Kaleidoscope section at DOС NYC (2021); Official Selection, Yamagata IDFF (2021); Official Selection, DOK Leipzig (2021)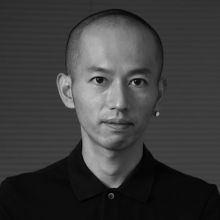 Director
Yoichiro Okutani
Yoichiro Okutani
— born in 1978 in Japan, Yoichiro studied in the graduate documentary course at the Film School of Tokyo under filmmakers SATO Makoto and TSUTSUI Takefumi. Nippon no Misemonoyasan (The Last Sideshow Troupe in Japan) (2012), a feature length documentary about a freak show troupe and its family, captured a cult following in the cinemas. Children of Soleil (2013) was invited to Yamagata IDFF 2011 (New Asian Currents) and Cinéma du Réel 2012 (First Films Competition). Both films have been theatrically released in Japan. Odoriko (2020) was selected for Feature Competition at IDFA and International Competition at Cinéma du Réel, winning La Scam International Award and Cultural Intangible Heritage Award.
Selected Filmography
Odoriko
(2020),
Nippon no Misemonoyasan
(2012),
Children of Soleil
(2011)