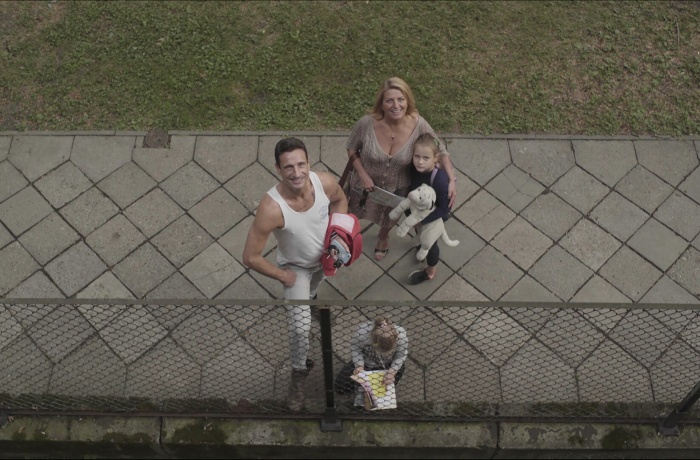 Can anyone be a movie hero? Can the world be locked in one film frame? For two years director Paweł Łoziński watched people from his balcony as they were passing by: sad, thoughtful, glued to their phones, young and old. The filmmaker addresses them, asks questions, and listens to their stories. While standing there with his camera, he creates a space for dialogue, a lay confessional of sorts, where neighbors, random visitors, or simply passers-by reveal something about themselves. The protagonists carry secrets and mysteries which are not easy to label. Every encounter is unique, and life always surpasses imagination.
CREW:
Director: Paweł Łoziński
Producer: Paweł Łoziński, Agnieszka Mankiewicz
Cinematographer: Paweł Łoziński
Editor: Paweł Łoziński
Sound: Franciszek Kozłowski
Production
Łoziński Production, HBO Europe, Mazovia Institute of Culture
Sales:
Awards
Grand Prix of Semaine de la Critique at Locarno International Film Festival (2021); Grand Prix Bank Millennium Award, Studio Cinemas Association Award at Millennium Docs Against Gravity (2021); Grand Prix at the Media Festival Man in Danger (2021); Audience Award at Off Cinema Festival, Poznań (2021)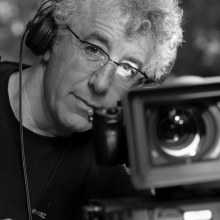 Director
Paweł Łoziński
Paweł Łoziński
is a director, scriptwriter, and producer of documentary and fiction films, born in Warsaw in 1965. He is the son of the esteemed documentary filmmaker Marcel Łoziński. However, Paweł was not encouraged by his father to study filmmaking. Paweł began his career in film assisting Krzystzof Kieślowski on the set of
Trzy kolory: Biały
(
Three Colours: White
). In 1988, he was accepted at the National Film School in Łódź and graduated in 1992, making his first full-length documentary,
Miejsce urodzenia
(
Birthplace
) which was awarded a Grand Prix in San Francisco and Marseille. Łoziński is well known for creating simple, intimate films, documenting ordinary peoples' stories, in which the smallest problems of his characters are shown against a background of wider social issues. He has won prestigious awards at festivals in Bornholm, Paris, Leipzig, and Krakow.
Selected Filmography
The Balcony Movie
(2021),
You Have No Idea How Much I Love You
(2016),
Werka
(2014),
Father and Son
(2013),
Inventory
(2010),
Chemo
(2009),
Kitty, Kitty
(2008),
Jacek Hugo-Bader Correspondent From Poland
(2007),
Wygnańcy
(2005),
Between the Doors
(2004),
Our Census
(2003),
The Ukrainian Cleaning Lady
(2002),
The Way It Is
(1999),
Sisters
(1999),
Gutter
(1996),
A Hundred Years in the Cinema
(1995),
Birthplace
(1992),
Voyage
(1990)