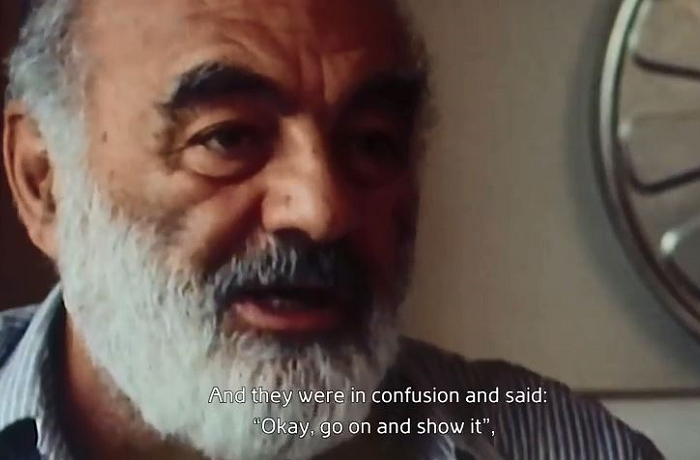 A screening of the film Parajanov. A Ticket to Eternity, directed by Harry Tamrazian, is a special event at this year's festival, brought to you by the independent international news service Current Time.
The centerpiece of the 81-minute documentary is Shadows of Forgotten Ancestors, a 1965 movie directed by Parajanov, that awakened Ukrainian national consciousness suppressed by decades of Soviet rule.
In general, Parajanov. A Ticket to Eternity tells about the life of Sergei Parajanov, a prominent Soviet-era filmmaker who was active in Ukraine, Georgia, and Armenia and was persecuted by the communist government for his views on the pretext of his homosexuality, which was a crime in the USSR.
Harry Tamrazian is the director of RFE/RL's Armenian Service. His reports have been published in leading Armenian and South Caucasus regional newspapers, the Miami Herald, Asia Times, Times of Central Asia, Eurasia Insight, and the Council on Foreign Relations. He has appeared on CNN and Al Jazeera to discuss developments in Armenia and Turkish-Armenian relations.
Current Time is an independent international news service, founded in 2014. It is a project of Radio Free Europe/Radio Liberty (RFE/RL) in cooperation with the Voice of America. The network regularly airs creative documentaries, including those that are banned in Russia because of their content.
Header photo: "Parajanov. A Ticket to Eternity"