Revealing the stark realities for the poorest rural Cubans with unique access and empathy, this is the story of a 30-something mother of four longing for a better life. The tension between the wife and her aging husband – one desperate to leave, the other content to stay – builds into a high-stakes family drama after her brother and the couple's neighbours escape.
CREW
Director: Kim Hopkins
Producer: Capella Fahoome, Margareta Szabo
Operator: Kim Hopkins
Editor: Leah Marino
Sound: Miles Foster-Greenwood
Production and Sales
Labor of Love Films Ltd., Марґарета Шабо, +441904635475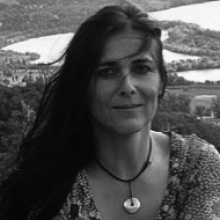 Director
Kim Hopkins
Kim Hopkins was born to an American father and a British mother, and currently resides in York, England. Kim helped form the Documentary Department at EICTV, Cuba. She is a graduate of the National Film and Television School, UK. She spent a decade making television before co-founding Labor of Love Films Ltd., a UK-based independent production company specialising in feature documentaries. Kim's broadcast credits include BBC1, 2, 4, World, C4, A+E, WDR, Discovery Channel, National Geographic and NRK1.
Filmography
Wanted (2002), Folie à Deux: Madness Made of Two (2012), Voices of the Sea (2018)