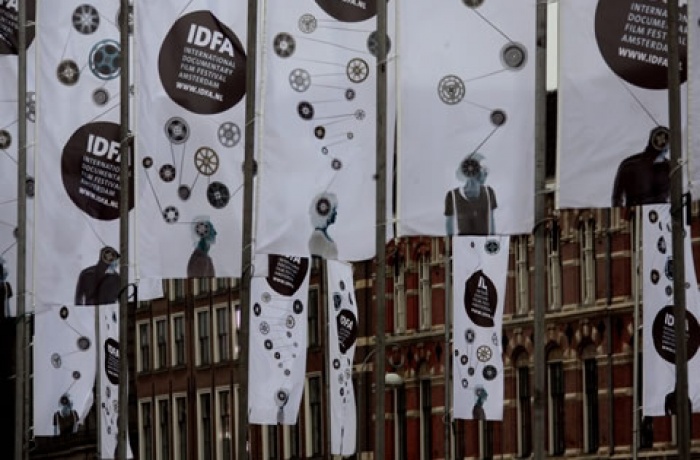 From November 19-30, the international documentary industry once again gathered in Amsterdam for the 27th edition of IDFA. With a program of some 300 films, an audience of more than 200,000 and over 2,500 documentary professionals in attendance.
Starting from 1988 this large cinema forum screens documentary projects from all over the world, that's why it is also called 'documentary Oscar'.
This year three Ukrainian films are included in the IDFA program: Maidan, by Sergei Loznitsa, a short film by Svitlana Shymko The Doctor leaves last and Euromaidan. Rough cut (three months of struggle by young directors: Roman Bondarchuk, Volodymyr Tykhyi, Kateryna Gornostai, Andriy Lytvynenko,Yulia Gontaruk, Andrey Kiselyov, Roman Liubyi, Oleksandr Techynskyi, Oleksiy Solodunov, Dmitry Stoykov).
The project will be represented in Amsterdam by one of its directors Roman Bondarchuk and film producers Darya Averchenko and Yulia Serdyukova.
For more details see the International documentary films festival (IDFA) program here.