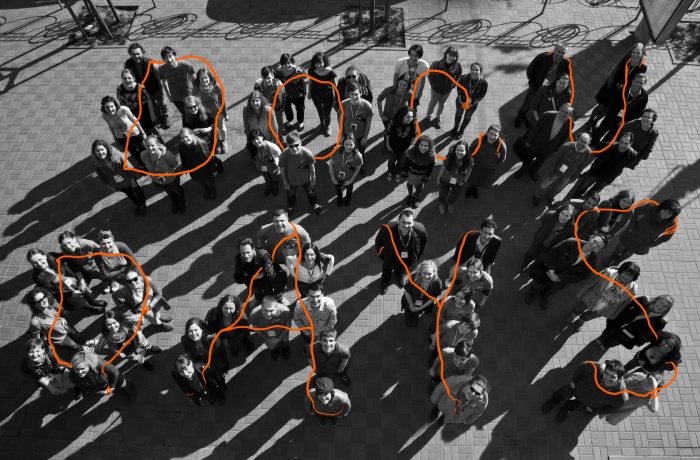 Dear Friends, Colleagues and Partners,

Every day, during the most dramatic months before the festival, we doubted whether it is possible to hold our festival at a time when our viewers are more in need of hot broth, medicines, and tires than documentaries. Our choice was not easy, but the way to implement it was even harder – to make one of the biggest film events of the year in a very short period of time under extremely difficult conditions.

Today with great pleasure we realize that we managed to perform for two hundred percent. Halls of the Cinema House, Kinopanorama Cinema, and Kyiv Cinema were overcrowded with grateful audience. According to preliminary estimates, during the week of the festival, which was extended this year for one day, Docudays UA was attended by over 38 thousand people. They saw 72 wonderful documentaries: the best examples of European and North American documentaries, the latest achievements of Ukrainian non-fiction. From around the world – from Australia to Russia – despite doubts, misinformation and even fear, 63 foreign participants flew to Kyiv. Participation in the festival completely changed their perception of Ukraine today. We still receive their words of gratitude and admiration.

This success would not be possible without your faith in us and the invaluable support that you gave Docudays UA during the festival week, and in the preparatory period, as well as previous years. We are grateful for the assistance and believe that together we formed a solid team of associates that will soon conquer a lot of heights. Inspired by the result, we have begun work on the next festival year which hopefully will contain not less joyful surprises and achievements. So, let's meet at the biggest celebration of documentary cinema in Ukraine!
Sincerely,
Docudays UA Festival Team