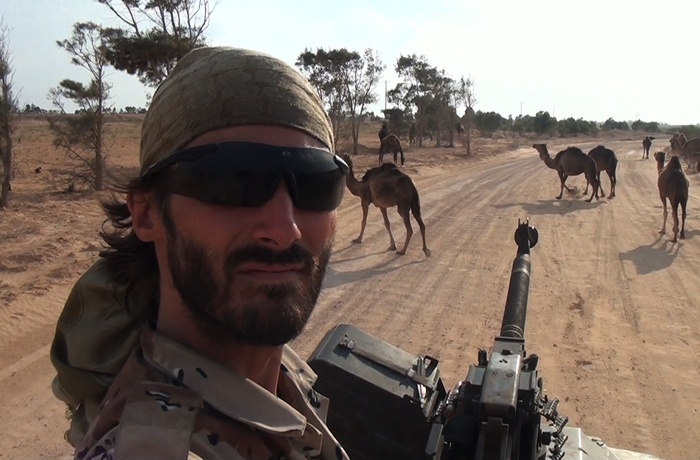 In 2006, Matt VanDyke, a timid 26-year-old with Obsessive Compulsive Disorder, left home in Baltimore and set off on a self-described "crash course in manhood." He bought a motorcycle and a video camera and began a multi-year, 35,000-mile motorcycle trip through Northern Africa and the Middle East. With a gun in one hand and a camera in the other, Matt fought in – and filmed – the war until he was captured by Gaddafi's forces and held in solitary confinement for six months. Two-time Academy Award-nominated documentary filmmaker Marshall Curry tells this harrowing and sometimes humorous story of a young man's search for political revolution and personal transformation.
Production
Marshall Curry Productions, 1713 8th Ave #20, Brooklyn, NY 11215, USA,
[email protected]
Sales:
Awards
2015 – The Unforgettables Award at the Cinema Eye Honors Awards, USA; 2014 – Best Documentary Feature at the Tribeca Film Festival; 2014 – Special Jury Prize for Extraordinary Courage in Filmmaking at the Little Rock Film Festival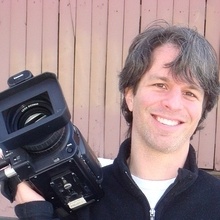 Director
Marshall Curry
Marshall Curry is a two-time Academy Award-nominated documentary director. He got his start directing, shooting, and editing Street Fight, and was nominated for an Academy Award and an Emmy. After that, Curry was the director and producer, as well as one of the cinematographers and editors, of Racing Dreams, which won numerous awards, including Best Documentary at the Tribeca Film Festival, and is now being developed into a fiction film by Dreamworks. Curry's third documentary (as director, editor, writer), If a Tree Falls: A Story of the Earth Liberation Front, won the Sundance Film Festival award for Best Documentary Editing and was nominated for an Academy Award.
Selected Filmography
Street Fight (2005), Racing Dreams (2009), If a Tree Falls: A Story of the Earth Liberation Front (2011)