Long-haired barefoot people. Free love! Veganism! Experiments with drugs… The sixties, right? Not quite. Over a hundred years ago just outside the little village of Ascona, in southern Switzerland, the alternative movement was born. This is the untold story of a group of middle-class kids who in 1900 revolted against their time and started the original alternative community. A community based on veganism, feminism, pacifism and free love. Through their eyes we discover the uncanny similarities between our time and what they revolted against in the early 1900s.
Production
Vilda Bomben Film AB, Andra Långgatan 8, 41303 Gothenburg, Fredrik Lange, +46-739 467 363
Sales:
Deckert Distribution, Marienplatz 1, D-04103 Leipzig, Germany, Ina Rossow, +49 341 215 66 38,
[email protected]
Awards
2014 – Nomination for Dragon Award for Best Nordic Documentary at Göteborg Film Festival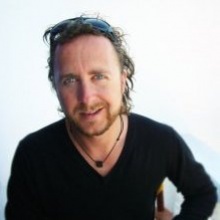 Director
Carl Javér
Carl Javér, born in 1972, has worked as a director and editor on several documentaries since studying Documentary Film Production at the film school in Biskops Arnö. He has directed seven documentaries, including three major documentary series. Nominated and awarded at the ECHO TV and Radio Awards.
Selected Filmography
Tel al Zaatar - vägen tillbaka (1996), Sjukhuset (1999), Skolan (2001), Heroin (2003), Varuhus nr 180 (2005), Alla hittar kärlek utom jag (2007)