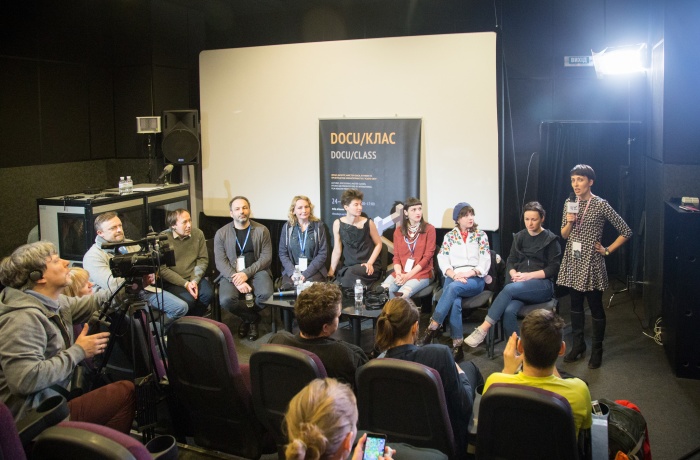 This is the second time that DOCUDAYS UA has had a DOCU/UKRAINE section for feature-length Ukrainian documentaries. This year, DOCUDAYS UA also includes two Ukrainian films which actively participated in international festivals last years, in its DOCU/BEST program. Film critics and members of the Selection Commission for the Kyiv Criticism Week film festival will meet the directors of the Ukrainian films featured in the DOCUDAYS UA program and discuss their works, the topics they have selected, and Ukrainian documentary filmmaking. We invite representatives of the media and everyone else to participate in the discussion.
Kyiv Criticism Week is an international film festival that aims to show the Ukrainian audience the best new films selected by professional Ukrainian film critics. The festival's programme includes films from this year's lineups of major international film festivals, as well as films which have been very influential in the history of cinema, and films about prominent figures in filmmaking.
Participants in the press briefing:
Film critics: Oleksandr Husiev, Serhiy Ksaverov, Hanna Datsiuk.
Filmmakers: Simon Mozgovyi, Maks Rudenko, Roman Bordun, Andriy Lytvynenko, Serhiy Lysenko, Alisa Kovalenko, Vadym Ilkov.
Moderator: Daria Badior.