In 2015, after Hassan Fazili's documentary Peace aired on Afghan national television, the Taliban assassinated the film's main subject and put a price on Hassan's head. Hassan looked at his wife and his daughters, and he knew they had to flee their home. Over the course of their multi-year saga in search of safety, the family grasped onto the only means they had to assert control over their situation: their camera-phones. Midnight Traveler is a gripping vérité story made by a family on the run. Their unique access and artistic vision provide an intimate portrait of a loving family and the myriad fellow travellers they meet on their odyssey.
CREW:
Director: Hassan Fazili
Producer: Emelie Mahdavian, Su Kim
Cinematographer: Fatima Hussaini, Hassan Fazili, Nargis Fazili, Zahra Fazili
Editor: Emelie Mahdavian
Sound: Daniel Timmons
Production
Old Chilly Pictures
Sales:
Awards
2019 – Cinema Eye Honors Awards, The Unforgettables; Sundance Film Festival, World Cinema Documentary Special Jury Award; Sheffield International Documentary Festival, Grand Jury Award Special Mention; Berlinale, Prize of the Ecumenical Jury Special Mention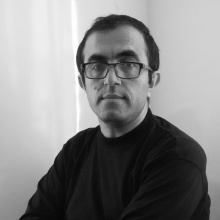 Director
Hassan Fazili
Hassan Fazili has developed theatre plays, documentaries, short films, and several popular television serials in Afghanistan. In 2011, he was selected by the British Council to attend the Sheffield/DocFest for documentary filmmaking, networking and training. His films, Mr. Fazili's Wife and Life Again! have both pushed the envelope on the issues of women's, children's and disability rights in Afghanistan, and have won awards at numerous international festivals. His documentary Peace in Afghanistan, made for national television, profiled the Taliban commander Mullah Tur Jan, who laid down arms in favour of a peaceful civilian life.
Selected Filmography
Life Again! (2009), Mr. Fazili's Wife (2011), Peace in Afghanistan (2014), Midnight Traveler (2019)