Summer 2017; a string of brutal police killings of young African American men has sent shockwaves throughout the country. A Black community in the American South tries to cope with the lingering effects of the past and navigate their place in a country that is not on their side. Meanwhile, the Black Panthers prepare a large-scale protest against police brutality. A blistering meditation on the state of race in America.
CREW:
Director: Roberto Minervini
Producer: Paolo Benzi, Denise Ping Lee, Roberto Minervini
Cinematographer: Diego Romero Suarez-Llanos
Editor: Marie-Hélène Dozo
Sound: Bernat Fortiana Chico, Ingrid Simon
Production
Okta Film, Pulpa Film, Rai Cinema, Shellac Sud
Sales:
Awards
2018 – Venice International Film Festival, UNICEF Award; Mar del Plata Film Festival, Best Director, Best Editor, Best Actress; 2020 – Cinema Eye Honors Award, the Unforgettables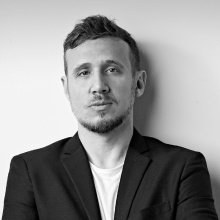 Director
Roberto Minervini
Roberto Minervini is an Italian-born film director who lives and works in the US. After completing a Master's Degree in Media Studies at the New School University in New York City in 2004, he moved to the Philippines to teach documentary filmmaking at university level.
In 2007, he moved to Texas, where he directed three feature films, The Passage, Low Tide and Stop the Pounding Heart, a Texas trilogy that was presented and awarded at some of the most renowned film festivals in the world such as Cannes, Venice, Toronto and Rotterdam. In 2014, Stop the Pounding Heart won the David di Donatello Award (Italian Academy Award) for best documentary.
The Other Side (aka Louisiana), his fourth film, premiered at the 2015 Cannes Film Festival, competing in the Un Certain Regard section.
Selected Filmography
The Passage (2011), Low Tide (2012), Stop the Pounding Heart (2013), The Other Side (2015), What You Gonna Do When the World's on Fire? (2018)