The film portrays an important time for any individual, from 16 to 18 years of age. Set in the Paris suburbs in high school, teenagers chat after and during class, sitting in the hallway or outside on a bench, looking at the city below them. Claire Simon sets up a cinematic dialogue with them, speaking about their personal history, their families, but also their passions and loneliness. A pure coming-of-age story, Young Solitude is an ode to youth.
CREW:
Director: Claire Simon
Producer: Michel Zana, Sophie Dulac, Aurelien Py, Lazare Gousseau
Cinematographer: Claire Simon
Editor: Lea Masson, Luc Forveille
Sound: Virgile van Ginneken, Nathalie Vidal
Production
Sophie Dulac Productions, Carthage Films
Sales:
Wide House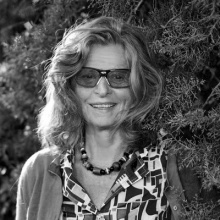 Director
Claire Simon
Claire Simon was born in London. She first worked as an editor, and then shot several short films and documentaries before making her first feature film, A Foreign Body, in 1997. In addition to working as a director and screenwriter, Claire Simon is a cinematographer and actress.
Selected Filmography
Récréations (1992), At All Costs (1995), A Foreign Body (1997), 800 km of Difference (2001), Mimi (2002), On Fire (2006), God's Offices (2008), Gare du Nord (2013), Human Geography (2013), The Woods Dreams Are Made Of (2015), The Competition (2016), Young Solitude (2018)