In one of the world's countless crisis areas, surrounded by suffering, death, violence and chaos, photographer James Nachtwey searches for a picture he thinks he can publish. A film about a committed, shy man, who is considered one of the bravest and most important war photographers of our time – but who hardly fits the cliché of the hard-boiled war veteran.
The screening of War Photographer is held in partnership with the B2B DOC platform.

CREW
Director: Christian Frei
Producer: Christian Frei
Cinematographer : Peter Indergand, James Nachtwey, Hanna Abu Saada
Editor: Christian Frei
Sound : Florian Eidenbenz
Production
Christian Frei Filmproductions, Schweizer Fernsehen, Suissimage
Sales
Films Transit International, info@filmstransit.com
Awards
2002 – Encounters South African International Documentary Festival, Audience Award; Gent Viewpoint Documentary Film Festival, Canvas Prize; 2004 – Peabody Award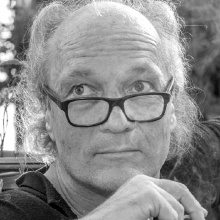 Director
Christian Frei
Christian Frei was born in Schönenwerd, Switzerland in 1959. He studied Visual Media at the Department of Journalism and Communication at the University of Fribourg and has been working as an independent director and producer since 1984. He works regularly for Swiss National Television SF DRS. His 2001 documentary War Photographer has received an Academy Award nomination for Best Documentary Feature and won at twelve international film festivals.
Selected Filmography
Ricardo, Miriam y Fidel (1997), War Photographer (2001), The Giant Buddhas (2005), Space Tourists (2009), Sleepless in New York (2013), Genesis 2.0 (2018)