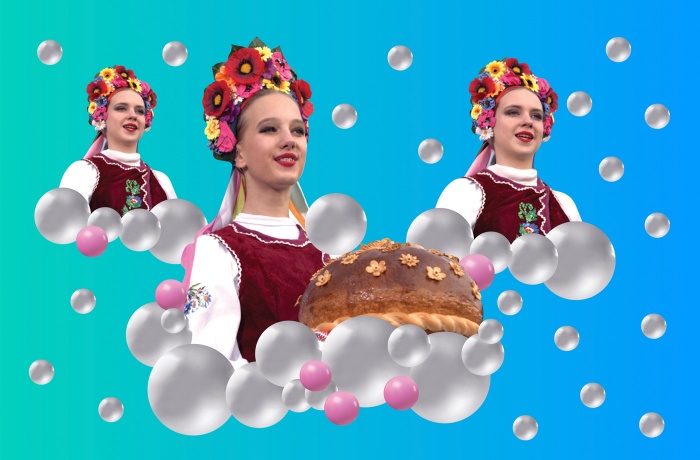 Dear friends, let's see this year out with joy! Let's release all the bats into the wilderness, open our windows for Christmas snowflakes, prepare gingerbread for kids singing carols. No matter how hard 2020 was, we want to remember the happy things as we sum it up.


Throughout the year, our online cinema, docuspace.org, presented 81 films from 32 countries. Our team held 93 live streams involving 243 people. This year, in addition to organizing tons of interesting industry events within the festival, we also implemented several important projects together with our partners, the Ukrainian Institute and the State Film Agency. We presented 9 creative documentary projects in Cannes and at IDFA. We are happy that there are already winners of international festivals among them: This Rain Will Never Stop by Alina Horlova won the First Appearance competition at IDFA and got an award at the Festival dei Popoli. To ensure that there are even more great films, we prepared a manual for beginner producers titled Produce the Doc. But that's not all either: this year, the Catalogue of the Ukrainian Documentary ironic — as was published online at docudays.ua for the first time, and now we accept film projects three times a year.


We are grateful to the festival's friends for their many thousands of views, words of support, and donations. We are greatly encouraged by your dedication to the world of documentary film and Docudays UA. We promise to make the new festival edition even more interesting, relevant and we know how to do.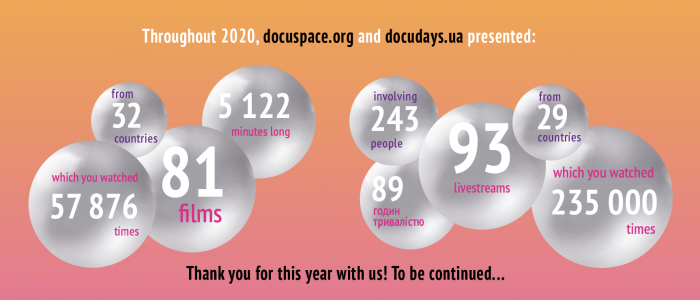 The 18th Docudays UA will take place in Kyiv between 26 March and 4 April.


We cannot wait to meet again offline and online.


Sincerely,
Docudays UA team