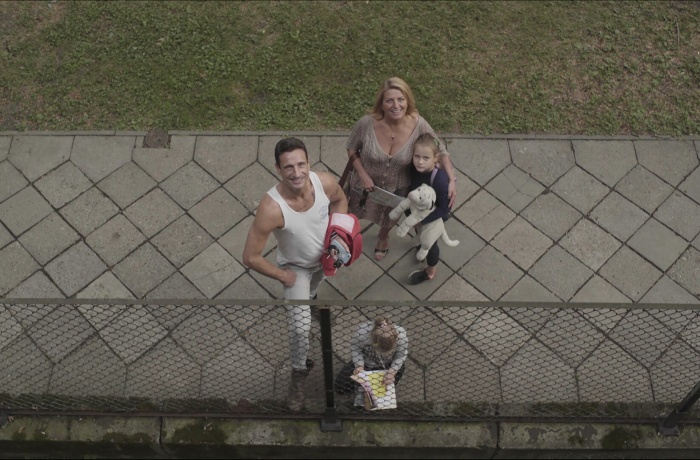 Can anyone be a movie hero? Can the world be locked in one film frame? Director Paweł Łoziński is watching people from his balcony as they are passing by: sad, thoughtful, glued to their phones, young and old. Neighbours, random visitors or simply passers-by. The filmmaker address them, asks questions, talks about how they deal with life. Standing there with his camera for over 2 years he has created a space for dialogue, a lay confessional of sorts, where everyone can stop by and tell their story. The protagonists carry secrets and mysteries, and are not easy to label. Every story is unique, and life always surpasses imagination. The Balcony Movie is a radical comeback to the beginnings of cinema, when man approached the camera. Maybe it's enough to stop for a moment to get a deeper insight?
CREW:
Director: Paweł Łoziński
Producer: Paweł Łoziński, Agnieszka Mankiewicz
Cinematographer: Paweł Łoziński
Editor: Paweł Łoziński
Sound: Paweł Łoziński, postproduction Franciszek Kozłowski
Production
Łoziński Production, HBO MAX, co-production: Mazowiecki I Warszawski Fundusz Filmowy
Sales:
KFF Sales & Promotion, +48122946945, Katarzyna Wilk (festivals) –
[email protected]
, www.kff.com.pl
Awards
Grand Prix of Semaine de la Critique at Locarno International Film Festival (2021); Grand Prix Bank Millennium Award, Studio Cinemas Association Award at Millennium Docs Against Gravity (2021); Grand Prix at the Media Festival Man in Danger (2021); Audience Award at Off Cinema Festival, Poznań (2021)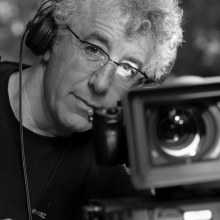 Director
Paweł Łoziński
Paweł Łoziński
is a Polish director, cameraman and producer of documentaries. Author of more than 20 award-winning documentaries. Graduate of the Directing Department at the Film School in Lodz. He makes distinct and emotionally charged films about people of whom he draws intimate portraits. His films such as debut
Birthplace
,
Sisters
,
Chemo
,
Father and Son
and the latest
You Have No Idea How Much I Love You
are considered innovative as they venture into new thematic areas and explore uncharted spaces within the documentary film genre.
Selected Filmography
The Balcony Movie
(2021),
You Have No Idea How Much I Love You
(2016),
Werka
(2014),
Father and Son
(2013),
Inventory
(2010),
Chemo
(2009),
Kitty, Kitty
(2008),
Jacek Hugo-Bader Correspondent From Poland
(2007),
Wygnańcy
(2005),
Between the Doors
(2004),
Our Census
(2003),
The Ukrainian Cleaning Lady
(2002),
The Way It Is
(1999),
Sisters
(1999),
Gutter
(1996),
A Hundred Years in the Cinema
(1995),
Birthplace
(1992),
Voyage
(1990)