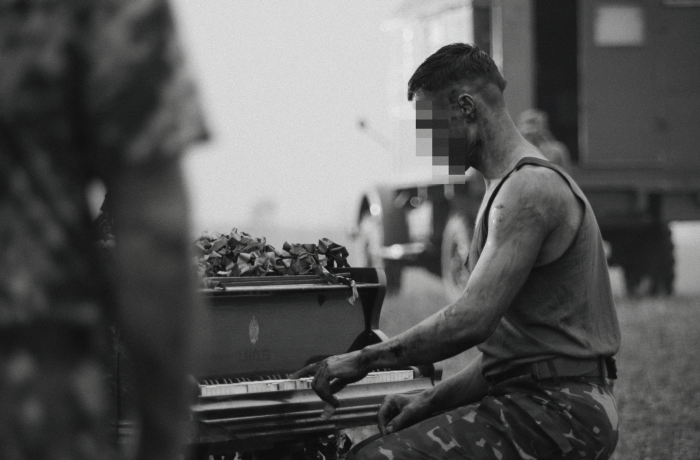 In summer 2014, the sunflower fields and coal mines of eastern Ukraine turned into a crime scene measuring 12 square kilometres. A multi-layered investigation into the downing of flight MH17, in which a butterfly-shaped piece of shrapnel found in the pilot's body implicated the state responsible for a war crime that remains unpunished.
CREW:
Director: Roman Liubyi
Producer: Anna Zobnina (executive producer), Andrii Kotliar, Volodymyr Tykhyy (producers), David Armati Lechner, Isabelle Bertolone, Trini Götze (co-producers)
Cinematographer: Andrii Kotliar
Sound: Andrii Rohachov
Production
Babylon'13, in co-production with Trimafilm and rbb in collaboration with arte
Awards
Grand Jury Prize for World Cinema - Documentary at Sundance Film Festival (2023, nominee), Panorama Audience Award at Berlin International Film Festival (2023, nominee)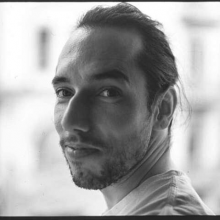 Director
Roman Liubyi
Roman Liubyi was born into a family of visual artists in Kyiv, Ukraine. He studied arts at school and chose the theatre department. He got a degree from the I.K. Karpenko-Kary University of Theatre, Cinema and Television as a specialist in non-fiction film.
His participation in the Babylon'13 civil society cinema association since 2013 marked a huge leap in Roman's professional life. During the Revolution of Dignity, the use of art as a tool for activism brought young filmmakers together with well-known and skilful people to exchange ideas and work together for the common cause.
His feature-length debut was War Note, made solely of personal recordings from the phones and GoPros of Ukrainian soldiers from 2014.
Another of Roman's works is the digital set design of the Dogs of Europe theatre show, which premiered on London's Barbican main stage in March 2022.
He has made two short documentaries from the materials of criminal cases about the major war crimes of the Russian-Ukrainian war, and this experience led to
Iron Butterflies
, a film about the downing of the MH17 passenger plane. This artistic documentary had its world premiere at Sundance 2023 (world documentary competition) and its European premiere at Berlinale 2023 (Panorama section).
Selected Filmography
War Note
(2020),
Zhytomyr
(2017),
Pigs
(2016),
Euromaidan. Rough Cut
(2014)