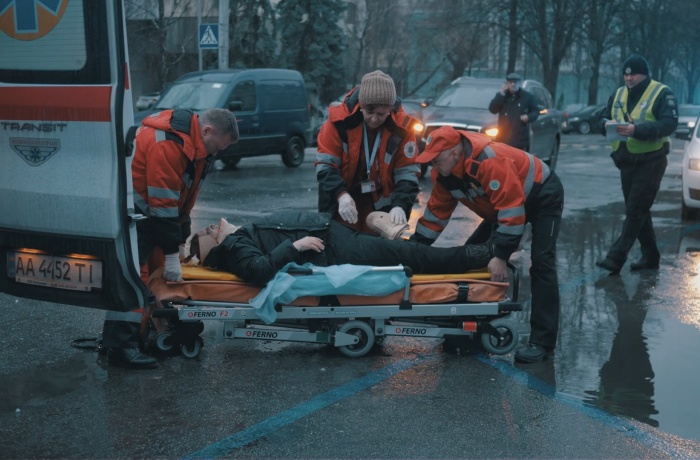 Employees of an ambulance crew in the city of Kyiv go to work on New Year's holidays.
The short documentary is about the work of an ambulance crew during New Year's holidays in Kyiv. The main characters are three ambulance workers: a doctor, a paramedic, and a driver who take care of the patients they encounter during their work shift.
CREW:
Funding:
Total budget: €2000
Confirmed Financing: €2000
Festivals
Kyiv International Short Film Festival, Kyiv, Ukraine, April 22, 2020; Best Documentary Winner - White Deer International Film FestivalEast Midlands, United Kingdom, September 5, 2020; Kinosaray 2020 Positive Film Festival, Obyrok, Ukraine, June 26, 2020.