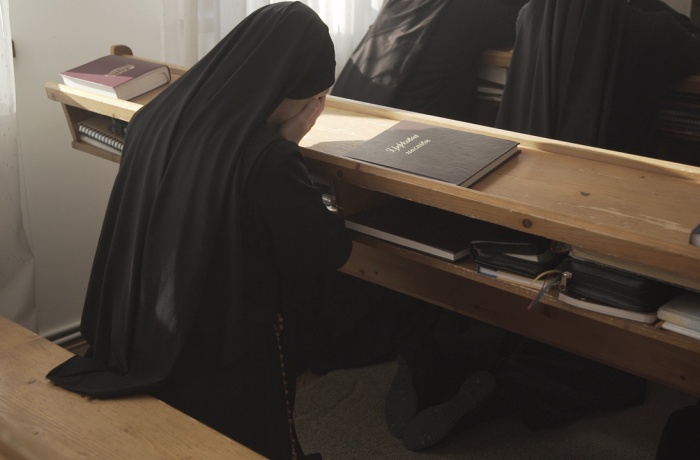 When her sister decided to become a nun at 13, the film director, outraged, tried to stop her. Six years later, she started filming in her sister's new home at the convent.
For young girls who choose to become Brides of Christ, everything is full of God's love. Nuns see its manifestations everywhere: in the removal of their hair, in the renunciation of their names. Above all, there are intimate stories of the nuns about the emergence to their vocation. What is it like to be a Bride of Christ? But also, what is it like to be a director of a film about these Brides if your younger sister is one of them? This film is the result of a year-long in-depth observation of the life of the film director's sister and other nuns in a modern Greek Catholic convent in Western Ukraine.
CREW:
Script: Marta Smerechynska
DOP: Sonya Gerasimova
Production:
Point of contact:
Festivals
Camerimage IFF Talent Demo 2018;
Indie Lab 2019;
Docudays UA: IHRDFF Industry Platform 2019 (one-to-one meetings);
IDFAcademy 2019;
Docudays UA: Ukrainian Doc Preview 2020 (the East Silver Caravan Award, and the DOK Leipzig Award);
Ukrainian Showcase @ Cannes Docs – Marche du Film 2020;
Baltic Sea Doc Forum 2020.