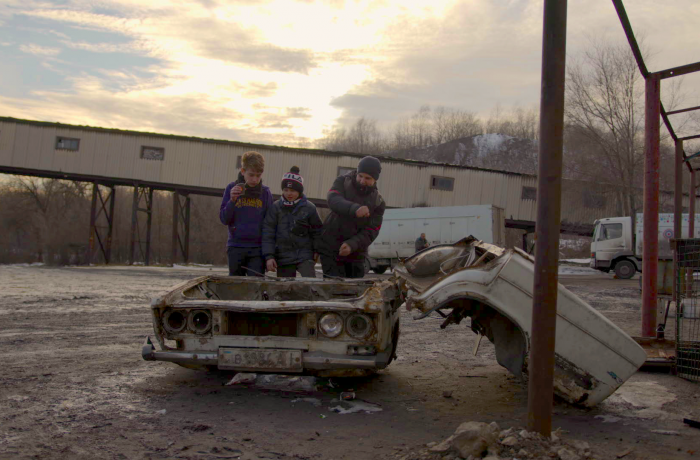 Five teenagers were suffocating in their small grey towns in Donbas, between the rumble of the war and the collapse of their fathers' coal mines. One day, they are given a unique chance to break free when an old famous explorer takes them on a therapy journey to the Himalayas, to his 49th expedition.
Five rebellious teenagers are in search of themselves, stuck in their small bleeding little town of Zolote on the front line of Donbas. They dream, protest, struggle against the dullness and the boredom. They break the rules. They're looking for adventure as the war endlessly rumbles, as the world around them collapses, and the coal mines where their fathers work shut down. Andriy, Ruslan, Ilya, Liza and Lera dream that something will finally happen in their lives! Until one day, a famous Ukrainian extreme explorer invites them to take part in a unique therapy expedition for frontline kids and gives them the opportunity to break free for the first time. Destination: the Himalayas…
CREW:
Script: Alisa Kovalenko
DOP: Serhiy Stetsenko
Sound: Mariya Nesterenko
Production:
Funding:
Total budget: €351887
Confirmed Financing: €178587
Already engaged financial partners and funds: Ukrainian State Film Agency, TVP Poland, B2B Docs
Point of contact:
Festivals
EURODOC 2020, Fipadoc International Pitch 2020, Agora Thessaloniki Pitching Forum 2020 (award winner), Docudays UA Industry 2020, Docs Barcelona Speed Meetings 2020, Cedoc Krakow Film Festival 2020, Artdocfest Pitching Riga 2020, Odesa OIFF Work-in-Progress.