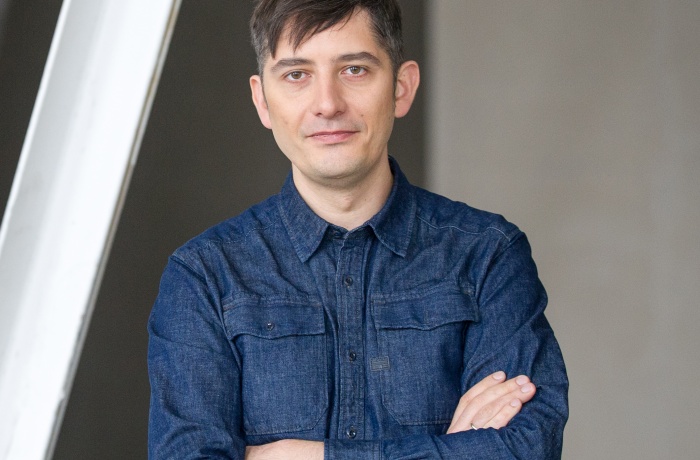 Has graduated from the Kyiv state University of Theatre, Cinema and TV. His teacher was Yuriy Illenko – one of the founders of Ukrainian Poetic Cinema school.
Roman has created a number of short films, documentaries and music videos. An author of the book of novels and contemporary art exhibition. The award-winner of national and international film festivals.
As a documentary director he collaborated with MDR, ZDF, Arte and other TV channels. Among his famous films "The taxi-driver", "Radunytsia", "Cafe "Voyage", "Euromaidan. Rough cut", "Ukrainian Sheriffs".