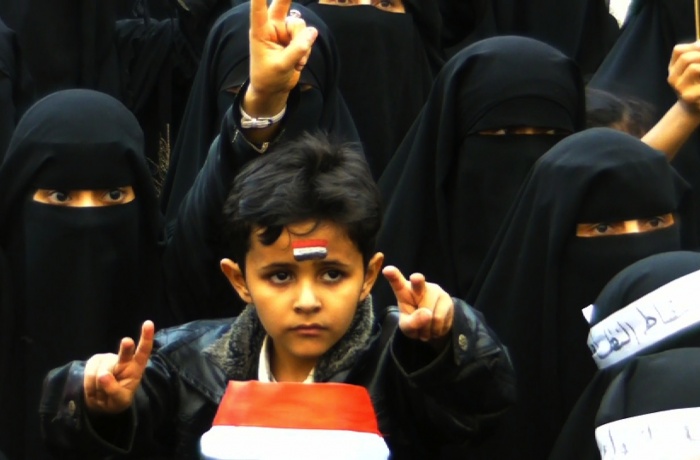 The Reluctant Revolutionary is an intimate portrait of Yemen as the revolution unfolds, told through the eyes of Kais, an intelligent if ambivalent commentator on the changing times in Yemen, offering poignant moments of reflection, loss, anger and hope on the unknown road to revolution and change. Filmed over a period of one year, this documentary reveals the tension that was already present in Yemen three months prior to the first protests – a result of thirty-three years of Ali Abdullah Saleh's dictatorship. Director Sean McAllister takes a seemingly unobtrusive protagonist and turns him into a genuine hero who experiences his country's revolution at first hand and, in doing so, makes events tangible for the viewer.
Production and Sales
Awards
2012 – Special Jury Prize at Batumi International Art-House Film Festival; Audience Award at EBS IDF; Berlinale IFF; Hot Docs IDFF; IDFA; Sheffield FF; Traverse City FF
Director
Sean McAllister
Sean McAllister was born in Kingston-upon-Hull in England in 1965. Leaving school at the age of sixteen, he worked in a number of factories in the north of England before attending the National Film and Television School in Beaconsfield, graduating in 1996. After several award-winning television documentaries, he founded his own production company, Tenfoot Films, in the year 2000.
Selected Filmography
Working for the Enemy (1997), The Minders (1998), Settlers (2000), Hull's Angel (2001), The Liberace of Baghdad (2008), Japan: A Story of Love and Hate (2008), The Reluctant Revolutionary (2012)