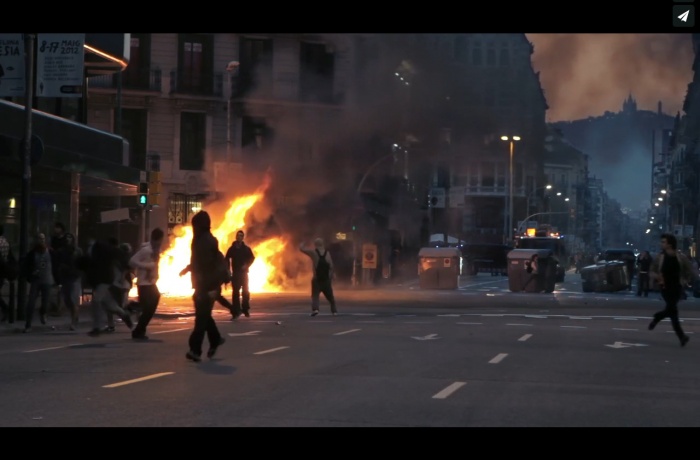 On March 29, 2012, Spain experienced mass strikes against the government's far-reaching austerity plans. In the center of Barcelona, the protests got out of hand and a small army of police armed with rubber bullets was needed to subdue the crowd. Remarkably, the doors of the Opera House, where that day Léon Minkus'sDon Quixote was on the program, remained open. On this day, 32 film students from the Master of Creative Documentary course at the PompeuFabra University also took to the streets with their cameras, and in the company of Russian documentary maker Victor Kossakovsky, to make a movie about the events of that day. The end result is a 'film ballet', consisting primarily of footage of the streets shot from various perspectives, accompanied by Minkus's music.
Production and Sales
KossakovskyFilmProduction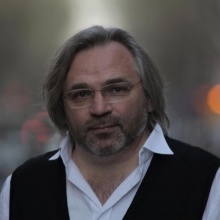 Director
Victor Kossakovsky
Victor Kossakovsky was born in 1961 in Leningrad, Russia. From 1978 he worked at the Leningrad studio of Documentaries as assistant cameraman, assistant director and editor. In 1988 he finished the Higher Courses of Film Writers and Directors in Moscow. He has won numerous awards: the Triumph Prize, the Russian Federation State Award and the Nika Prize. He started his own production company, Kossakovsky Film Production, based in Saint Petersburg, to create a cinema with a strong focus in poetics and reality.
Selected Filmography
(Selected): TheOtherDay (1991), Hush! (2003), Svyato (2005), ¡VivanlasAntipodas! (2011), Demonstration (2013)