Through Joshua Oppenheimer's work filming perpetrators of the Indonesian genocide, a family of survivors discovers how their son was murdered and the identity of the men who killed him. The youngest brother is determined to break the spell of silence and fear under which the survivors live, and so confronts the men responsible for his brother's murder – something unimaginable in a country where the killers remain in power.
Production
Final Cut for Real, Signe Byrge Sørensen, Forbindelsesvej 7, DK-2100 Copenhagen, Denmark, www.final-cut.dk,
[email protected]
, +45 35 43 60 43, +45 41 18 48 90
Sales:
Awards
Selected: 2015 – Audience Award at Angers European First Film Festival; 2015 – Best Nordic Documentary at Göteborg Film Festival; 2014 – CPH:DOX Award at Copenhagen International Documentary Festival; 2014 – Busan Cinephile Award at Pusan International Film Festival; 2014 – FIPRESCI Prize, Best Euro-Mediterranean Film, Golden Mouse at Venice Film Festival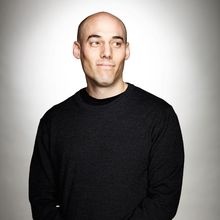 Director
Joshua Oppenheimer
Joshua Oppenheimer, born in 1974, USA, is based in Copenhagen, Denmark, where he is a partner at the Final Cut for Real production company. The director has worked for over a decade with militias, death squads and their victims to explore the relationship between political violence and the public imagination. Educated at Harvard and Central Saint Martins, Oppenheimer is artistic director of the International Centre for Documentary and Experimental Film, University of Westminster.
Selected Filmography
These Places We've Learned to Call Home (1996), The Entire History of the Louisiana Purchase (1998), The Globalisation Tapes (2003), The Act of Killing (2012)