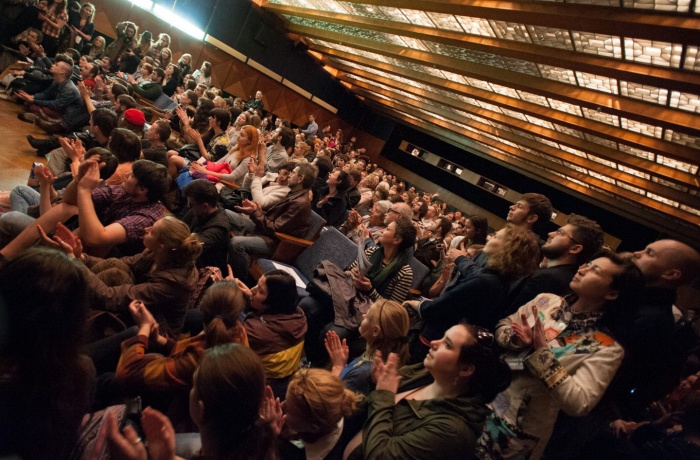 Dear friends!
To avoid entrance crowds and misunderstandings, this year we have decided to set up a ticket system, so that a seat can be granted to every viewer. From now on, entrance price for all screenings after 15:00 is 20hrn. Morning screenings, starting at 10:30, remain free. You still have to acquire a ticket for them at the festival ticket desks.
One ticket for all festival screenings will be available at the 300hrn price for docufans who spend the whole week with us. All screenings are free for students, pensioners and ATO partisipants/veterans.
Please note that a separate ticket must be acquired for every screening, either free or not. The tickets will be available at the ticket desks in Kyiv Cinema, Kinopanorama or The Cinema House.
Docudays UA remains non-profit. All the money from ticket sales will be spent on festival's organization needs. Our task is to organize comfortable attendance without crowds and lines for all the viewers.
Thank you for your understanding and hope to see you soon!

Darya Averchenko
PR-director of the International Human Rights Documentary Film Festival Docudays UA
On photo: The House of Cinema on DOCUDAYS UA-2015