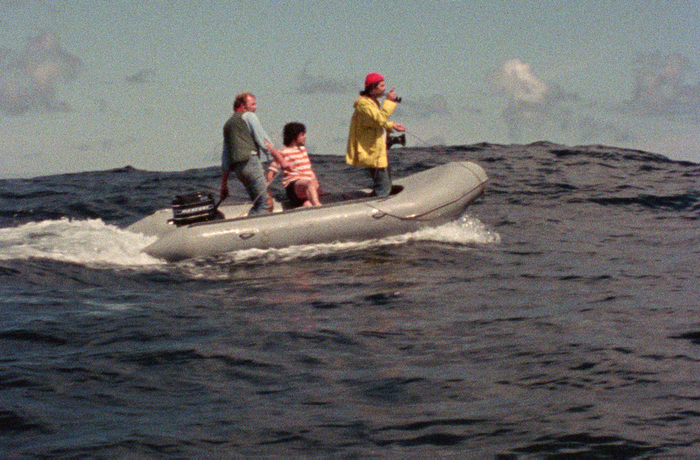 On June, the 9th Docudays UA will bring a powerful story about the world's biggest eco-movement to "Energizer camp". "How to change the world" by Jerry Rotwell will be screened during a tent eco-camp. This is the third eco-camp on the bank of the Southern Bug river in three years. The screening and discussion during the Camp will be moderated by Nadiya Chushak, coordinator of human rights program at Docudays UA.
The main goal of "Energizer camp" is to bring the community together and to inspire new ideas and actions. After dringking coffee made on sun energy you can visit a presentation of eco-initiatives, a training on energy-saving, hear a story of activist burnout and fighting it, explore the wild nature outside the camp and raft down the river on a canoe.
Buzkiy Gard is a unique historic landscape that includes banks, islands and rifts of the Southern Bug river. It is now at risk of being flooded because of the plans to rise the water level in water reservoir of Oleksandrivsk hydro power plant. That's why Ecocenter, Ecoclub, UMKA activists and other participants of the camp initiated a protest action during the camping as part of a campaign "Let's protect Buzkiy Gard together!"
"How to change the world" screening will take place as a part of this protest. The documentary has become a viewer hit at Docudays UA in March 2016. It was screened in seven Ukrainian cities during DOCU/HIT project.
The film by British director Jery Rothwell pictures formation of the most famous movement for nature protection, from the beginning as an initiative by few enthusiasts to powerful organization. The film tells about the difficulties that activist initiatives have to face, shows how to transform creative ideas into effective actions, overcome inherent contradictions and, at last, not to betray your ideals.
On photo "How to change the world" by Jerry Rotwell