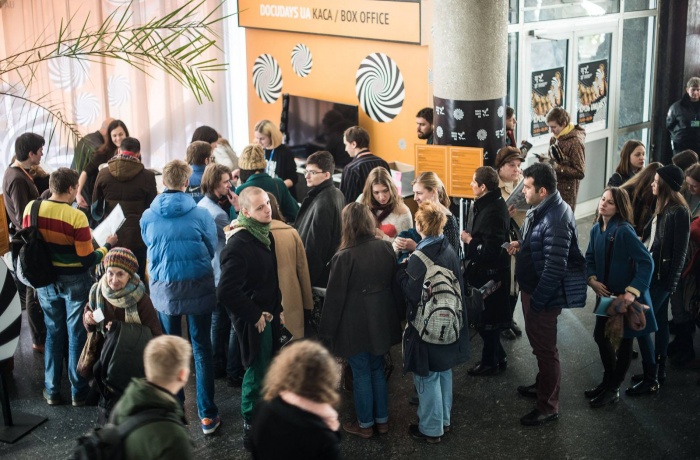 The 14th Docudays UA International Human Rights Documentary Film Festival is opening soon. Right now you have the opportunity to buy the festival pass at a special price – 200 UAH.
The festival offers exclusive events, meetings with filmmakers, and more than hundred documentary hits from all over the world. This year's Docudays UA will be featuring a special program from the world-renowned masters of documentaries: Serhii Bukovskyi, Audrius Stonys, Miroslav Janek, Pawel Lozinski and Michael Glawogger. The collection of movies by these directors presents five unique experiences of authors' view on reality.
Before the festival opening, festival passes will be available exclusively online. On our website you can do this by clicking the button "Festival pass" or follow the link.
They can be retrieved at the Cinema House hall (Saksahanskoho str. 6) from 19th of March. Prior to the festival opening, the Cinema House ticket office will be working daily from 6 PM until 8 PM. Please provide your ID or its copy in order to receive the festival pass.
For additional information about the festival passes, please follow the link.
This year's festival will be taking place from 24th until 31st of March. Looking forward to seeing you in March!
Sincerely,
Docudays UA Team