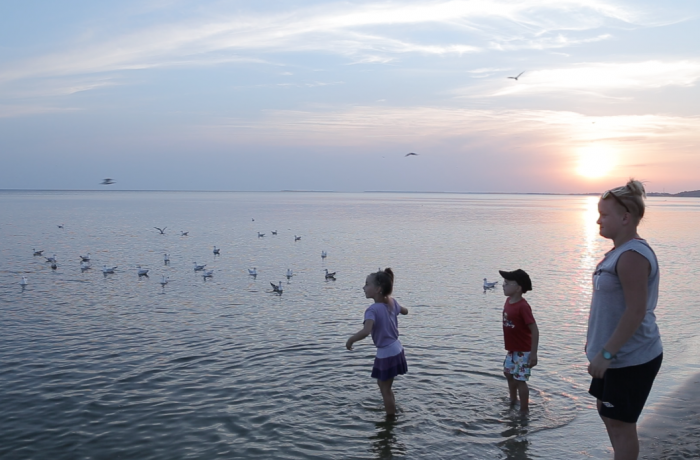 A year ago, during the Docudays UA 2016, "The Guardian Goes Ukraine" announced its finalists. Three out of a hundred projects from all over Ukraine became finished documentaries: Home Match by Alisa Kovalenko, The Fall of Lenin by Svitlana Shymko and The Winter Garden's Tale by Semen Mozgovy.
From now on, the Home Match by Alisa Kovalenko can be watched at The Guardian website. This was the film that, as a result of the final pitching during Docudays UA 2016, received a grant of £5,000 from the British newspaper The Guardian.
Home Match by Alisa Kovalenko is a story of a 20-year-old Kyiv resident from a low-income family who grew up on the outskirts of a big city and found her way to a certain relative wellbeing through football.
"We did not have any clear criteria about project topics. The only condition was that the film should tell us something about contemporary Ukraine, about some relevant problems which trouble our society," says Darya Bassel, the program coordinator of Docudays UA. "Alisa Kovalenko's film is a story that describes, first of all, extreme poverty and insecurity of our society, where social connections don't work and where you cannot expect any help from government institutions. It is the story of a society which looks like a football field, overgrown with weeds, where every player is on her own, running in circles, having lost her team in the thick fog of the messy present."
The organizers of the national Ukrainian competition The Guardian Goes Ukraine are: The Guardian, British Council in Ukraine, Docudays UA.
The photo features a shot from Home Match by Alisa Kovalenko