The call for submissions to participate in the Global Short Docs Forum continues! GSDF includes both a practical intensive course for directors of short films, and meetings with global media giants. The forum will take place for the second year in a row. This time, it will be hosted by Docudays UA.
Global Short Docs Forum is a platform that doesn't just allow you to develop your idea and learn how to pitch it, but, first of all, provides you with an understanding of the potential of your film project in terms of working with global platforms. In our blog, participants of the London Forum share their experiences.
Amit Madheshiya, India
"There has been a lot to learn, and it has been quite exciting to meet such an eclectic bunch of filmmakers from all around the globe, and to learn from the process, from the filmmaking styles and the kind of projects that they are tackling with. It has been quite an enriching experience for me being here."
Saila Huusko, Finland
"The best part of the forum for me was the chance to practice pitching my film multiple times. This is an invaluable skill for all filmmakers, and as a new comer to documentary film making it really helped me so much to be able to do this in a supportive and nurturing environment. The experience of actually pitching to platforms on the last day was also incredible! I have much more confidence in myself and my project as a result."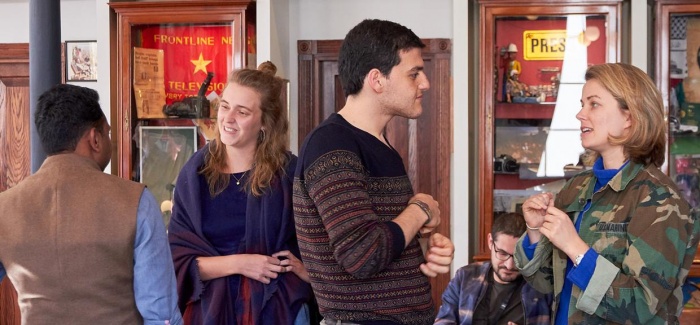 Anders Palm Olesen, Denmark
"It's been intense, it's been crazy, it's been a lot of fun. And I have learned a lot, especially from the wonderful people that are here and a lot of inspiration, really a lot of inspiration, from all over the world."
Julia Lemos Lima, Brazil
"The highlights of the Forum have been the guidance on how to structure a film proposal, how to put together an engaging film taster, practice and advice on how to pitch, and the pitching sessions themselves. Last, but not least, the value of sharing your ideas with other filmmakers and the incredible camaraderie developed during those 4 days."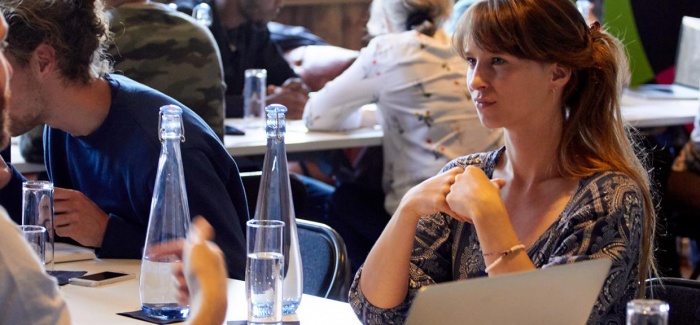 Mohamed Shalaby, Egypt
"We don't have this powerful community of filmmakers [in Egypt]. So sometimes we feel we're working alone and no one really gets us. Meeting this number of people who want to make great films about great stories - it's been amazing."
Thanks to the support from the British Council in Ukraine, participants from a number of countries, including Ukraine can claim a submission fee waiver and apply free of charge (see the Submission Information for more detail on the procedure).
The submission deadline is 23 November. See more details about all the conditions of selection and participation here.
Global Short Docs Forum is organized by One World Media. The 2019 edition is sponsored by Facebook Journalism Project, supported by the British Council and the European Bank of Reconstruction and Development, and hosted by the International Human Rights Documentary Film Festival Docudays UA.
Photos: One World Media