This year's Docudays UA festival hosted a unique workshop for short film creators, titled Global Short Docs Forum, organized by One World Media. Two Ukrainian films have emerged as winners of a grant from the British Council to carry on with production. These include Taisiia Kutuzova's "Shut the Fuck Up" and Yurii Yudin's "Portrait of Anna Changing".
"We at the British Council find it incredibly important to support art projects contributing to dialogue, trust and the systemic development of Ukraine's and Britain's artistic community," comments Arts Manager of the British Council in Ukraine Ilya Zabolotnyi. "Within the framework of the GSDF, 16 young documentary filmmakers from all around the world went through an intense week of workshops and challenges from the project's mentors to ultimately present their projects to representatives from key media platforms. Now, supported by grants from the British Council, two talented filmmakers - Yurii Yudin and Taisiia Kutuzova will have the chance to finalize their films and have them presented at two Ukrainian online platforms, Zaborona and Hromadske respectively".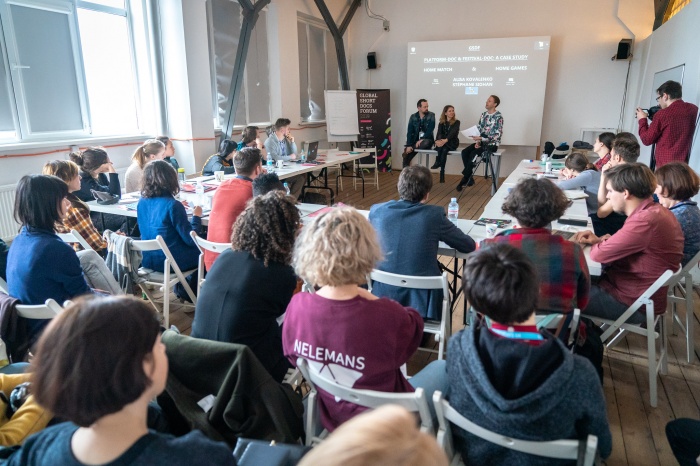 The final day presented the Forum's participants with the chance to reveal their projects to key digital platforms including Vice, The Guardian, AJ Shorts, AJ Witness, Lush, Current Time and two Ukrainian media platforms - Hromadske and Zaborona. The main goal of the Global Short Docs Forum is to help forge connections between film creators and platforms where their stories can find a viewer.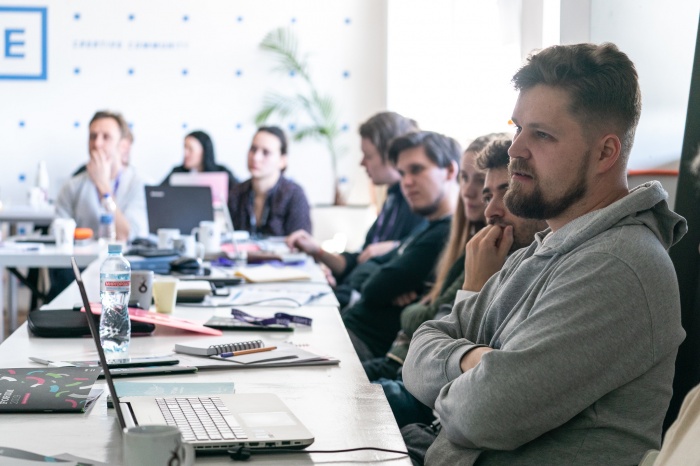 "I once again had the chance to see that young directors represent a peculiar species! They are completely engrossed with their characters, telling their stories with sparks in their eyes, yet, at the same time, they are open to criticism and are prepared to work hard. Their projects do not seem to be laborious and forced - they are inspiring and life-asserting," says Anna Yeresko, Story/Culture Editor at Hromadske. "Most of the projects presented at the GDSF could have easily found their spot at our platform, even the ones that represent stories that are quite distant geographically speaking. They resonated with our values, our style of expression, the involved and attentive, though somewhat ironic, stance of the author. However, we ultimately chose Taisiia Kutuzova's "Shut the Fuck Up!" for our platform. It was the most obvious choice, in a way: the protagonist is a young countryside anticorruption activist, and I would hazard to say there is nothing more dangerous to do in Ukraine rather than being one. Hromadske follows this topic very closely, so we were hooked up with this character immediately. Moreover, the director treats the protagonist with a lot of empathy and understanding, which makes her the go-to choice for Hromadske: this is the kind of treatment that we always aim for in our materials. We are starting work with Taisiia next week - we want to draw up a production plan as well as a promotion campaign for her film at out platform. I believe the experience is going to be great, both for her and for us".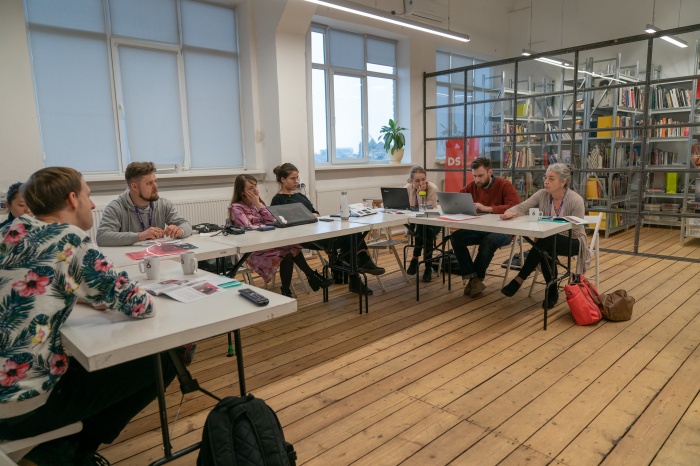 Taisiia Kutuzova will continue working on her project, the story of an 18-year-old anticorruption activist who has gone the hard way to find out just how much danger one may run into when struggling for change in Ukraine. Meanwhile, Yurii Yudin's film focuses on Anna, who has decided to focus on sexual education. Her ultimate goal is to become Ukraine's leading BDSM diva, and to reach this, she faces plastic surgery to correct a few things about her body.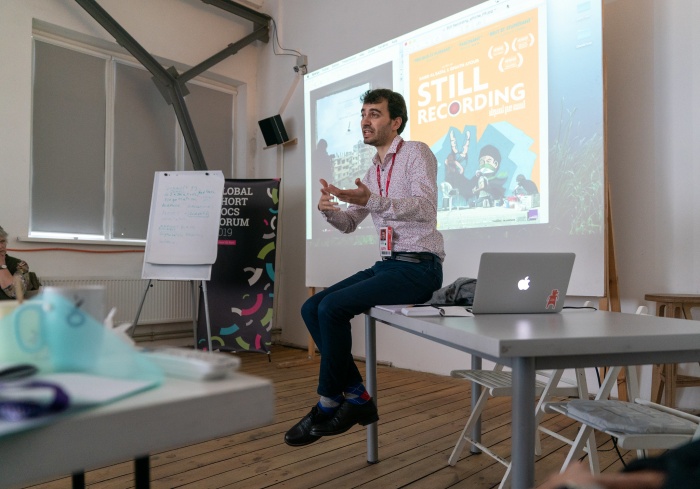 "When we were looking at the projects' descriptions prior to the pitching, we already focused our attention on Ukrainian stories," says Roman Stepanovych, Executive Director and Co-Founder of Zaborona. We are always looking for something out-of-the-box, a topic that is rarely covered by the media and will provoke a discussion. This is Zaborona's modus operandi, so when the presentations started, we had no doubt that Yurii Yudin was our man. What deserves attention is that not only did Yurii develop the story, but he also took the time to elaborate on the format and its variations to suit the digital environment.
"'All the filmmakers taking part in the Global Short Docs Forum brought new perspectives, energy and creativity to their filmmaking and we're delighted to see Yurii and Taisiia's film projects recognised with this Award. At the heart of the Global Short Docs Forum we aim to matchmake new filmmakng talent with digital platforms, this Award will aid them on their journey to produce underreported stories and reach new audiences. We can't wait to see how these short docs flourish." concludes Gemma Bradshaw, Director of One World Media.
Find out more about the Global Short Docs Forum here - globalshortdocs.com.
Global Short Docs Forum is organized by One World Media. The Forum took place at the Docudays UA International Human Rights Documentary Film Festival, with the support of the British Council in Ukraine, Facebook Journalism Project and European Bank for Reconstruction and Development.
Photos: Docudays UA