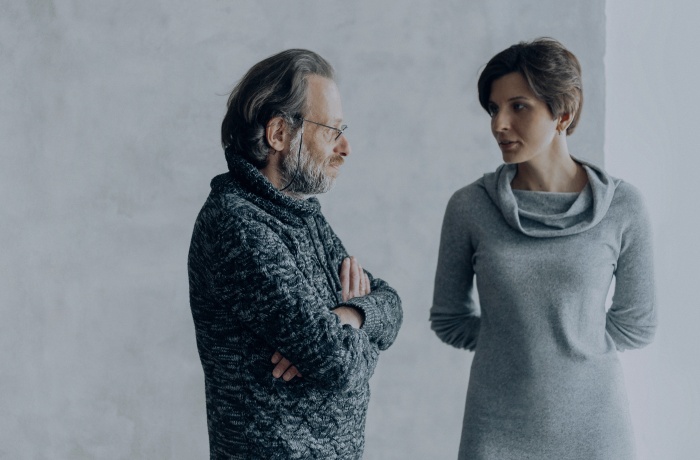 For 16 years, the Docudays UA team were creating the civilization of documentary film in Ukraine together with Gennady Kofman, one of the Festival's founders and its Program Director. And now the famous producer Gennady Kofman decided to focus on creating films. Gennady remains a member of the Festival's Board and its Selection Committee. As for the new Program Director, we are happy to welcome our colleague Viktoriya Leshchenko, who joined the Docudays UA team in 2019 and has worked as a program coordinator, watching 500-700 films a year and selecting the best of them for the Festival, for 9 years.
"Excuse my dramatism, but I feel like the most important things are our unique team, who have been essential for our success, our wonderful audience, and the best documentaries which we bring to Ukraine every spring. I once hoped that we would be able to show the Travelling Festival's films in at least 20-25 cities and towns across the country. Today, the festival demonstrates them in almost 250 villages, towns and cities. I had a dream that we would open about 30 Docudays UA Film Clubs. Now there are more than 200. Of course, some areas of work are only emerging. We will need enormous effort to develop everything and to reach the desired level. This includes the Industry Platform, the Ukrainian Program, the promotion of Ukrainian documentaries abroad," said Gennady Kofman in his interview for MOVIEGRAM.
"Docudays UA was created and has been functioning as a horizontal community of friends and acquaintances. Now we're striving to preserve this spirit of a friendly community and to develop the festival institutionally, so we're undergoing a reorganization. I think this is, to a large extent, my task, too," summarizes Viktoriya Leshchenko.
Read the full text of the interview with Viktoriya Leshchenko and Gennady Kofman at this link.
Main Photo credit: Malinovska JU