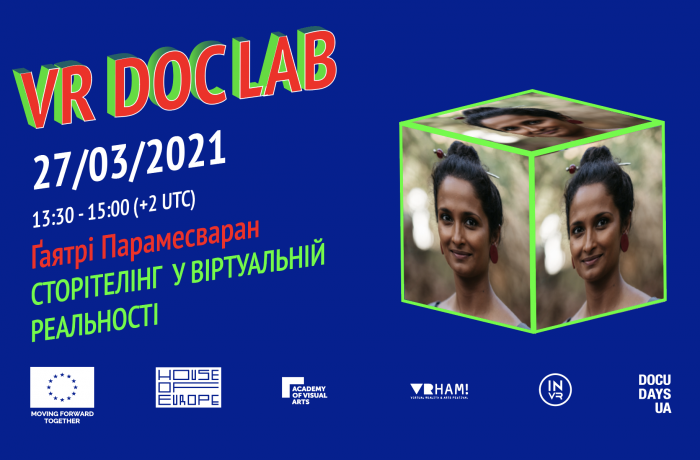 How can filmmakers and creators expand their storytelling skills to immersive formats? This workshop, led by NowHere Media – a global leader in immersive storytelling – gives beginners the tools to start working with virtual reality (VR). Learn about conceptualising, storyboarding and writing for VR.
Requirement: Participants need to have viewed/experienced narrative VR works previously.

Gayatri Parameswaran is an award-winning immersive creator and filmmaker from India. She is currently based in Berlin, where she co-founded NowHere Media – a storytelling studio that helps audiences view contemporary issues through a critical lens. Her work has been exhibited at the Venice International Film Festival, SXSW, HotDocs, the Cannes Film Festival and the United Nations, won the Best Use of Immersive Arts at SXSW 2019, and the prestigious Lumiere Award for Best VR Documentary, among other accolades. She's a Sundance New Frontier's alumnus, and likes to explore taboo topics such as war, peace, intimate partner violence and abortion using immersive technologies.