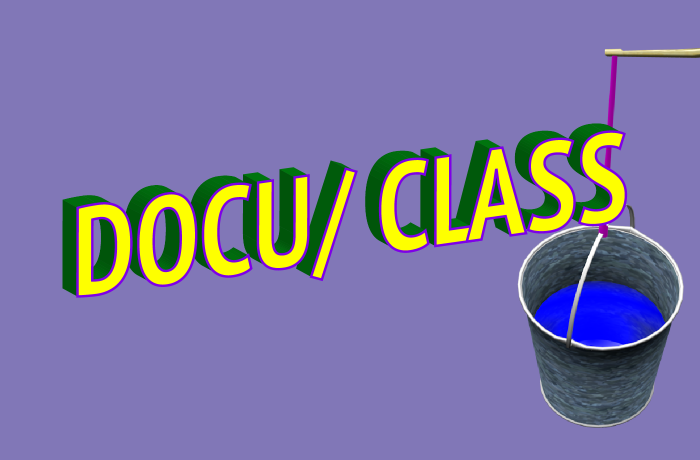 On 13 November, welcome the lecture series DOCU/CLASS: What films do we watch? on docuspace.org as a part of the Travelling Docudays UA. This is a new format for our online cinema which will help you dive deep into the history of documentary cinema, explore the special features of narrative construction, the characteristics of the relations between the filmmaker and the protagonist, and learn about the current trends in documentary cinema.
"Despite our longing for 'live' cultural events, there are certain doubtless advantages to this new digital world, such as the increasing accessibility of films. But when you choose a few films that aren't 'to your taste,' you can lose interest in documentaries forever and not even know how many beautiful films are out there which could stun you," says Yulia Kovalenko, a Docudays UA programmer. "We've decided to create a short but practical course of lectures which will help you grasp and structure your knowledge about the diversity of documentary cinema. Three stories about three different aspects of contemporary documentary filmmaking using the examples of films which can be watched in September–December during the Travelling Festival in your region or just on docuspace.org. DOCU/CLASS: What films do we watch? is an online course for those who want to find their favorite documentaries."
The course lecturers are: Olha Birzul, a culture manager and film programmer; Oleksandr Teliuk, a film historian and the head of the Dovzhenko Centre film archive; and Alex Malyshenko, a freelance film journalist. From 13 November and until the end of the month, a new lecture of the course will come out every Saturday.
Lecture schedule:
13 November | Nothing true and everything real: Experimenting with form
20 November | Documenting violence: The ethical challenge in non-fiction film
27 November | It's all history now: How non-fiction cinema shows real events
An online lecture course which will make you love documentary cinema as much as we love it.