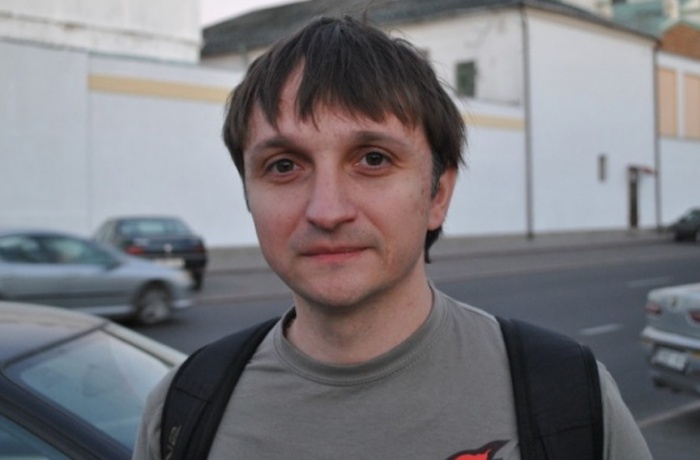 Non-governmental organization Docudays is joining the open address of the Human Rights Agenda regarding the case and expulsion of Volodymyr Yavorsky, a co-founder of the Docudays UA festival and human rights advocate, from Belarus.


On 12 April in Minsk, Volodymyr Yavorsky's home was searched for the second time, after which Volodymyr was interrogated for four hours without providing him with a lawyer and with the use of psychological and physical violence. Volodymyr Yavorsky, who is a citizen of Ukraine, was also denied informing the Ukrainian Embassy about his arrest.

After the interrogation, Volodymyr Yavorsky received an oral demand to leave the territory of Belarus within 48 hours and was banned from entering Belarus for 10 years. The reasons for the deportation and the information about the rules of stay for foreign citizens and stateless individuals in the Republic of Belarus which he broke were not communicated.

The expulsion and ban from entering the country is an intrusion in the private and family life of Volodymyr Yavorsky and violates Belarus's international commitment to respect this right, since it makes it impossible for Volodymyr Yavorsky to maintain any family contacts with his wife, the Belarusian human rights advocate Tetiana Hatsura-Yavorska, who was banned from leaving Belarus as a part of a criminal investigation, as well as with Yavorsky's children.
We are convinced that the state government bodies of Ukraine are obligated to properly respond to this situation. We call on the Ministry of Foreign Affairs to send a note regarding the fact of blatant violations of the rights of the Ukrainian citizen Volodymyr Yavorsky, and to clarify the reasons for his expulsion and the prohibition of entering Belarus for 10 years through diplomatic channels.

We ask the Office of the General Prosecutor to open criminal proceedings regarding the fact of kidnapping, abuse of official authority and cruel treatment, and to put out a BOLO for the suspects.

You can find more detailed information about the case of Volodymyr Yavorsky and sign an open address here.
Main photo: Zmina.info