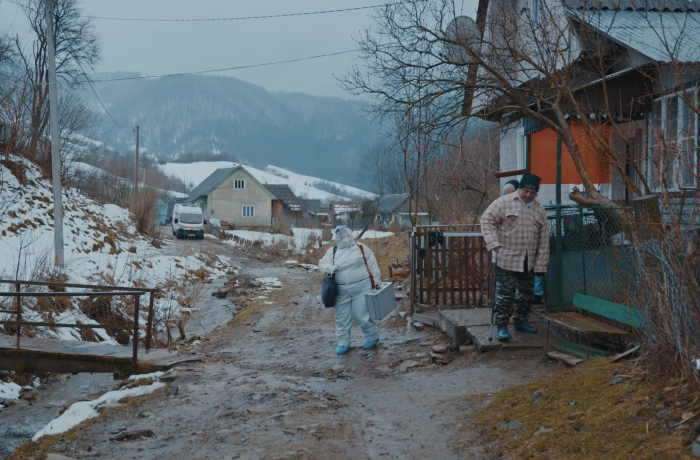 It's 2020, the world is threatened by a pandemic – the new and unknown coronavirus disease. At the same time, the mountain village of Kolochava in Zakarpattia goes on with daily life because people here face difficulties constantly.

Mariia, Tetiana, Anna and Svitlana are very well known in the village. They are the four female paramedics working at the only ambulance station in Kolochava. Despite the pandemic, most of the calls in this village are the same old diseases: strokes, hypertension and cardiovascular diseases, pancreatitis, alcohol intoxication and others. People keep suffering from severe illnesses, which become even more dangerous in hospitals, now overcrowded with COVID-19 patients.

The villagers get born, get married, celebrate… and eventually die. Life is too short to be put on pause. It seems the life cycle in this village will last forever, but will its people be able to survive if the next pandemic is more deadly? Life in the village continues, and the ambulance workers are always ready to come to the rescue.
CREW:
Director: Dmytro Hreshko
Producer: Polina Herman
Cinematographer: Dmytro Hreshko
Editor: Viktor Malyarenko, Dmytro Hreshko
Sound: Volodymyr Tret'yakov, Volodymyr Shchobak
Production
UP UA Studio, Ukraine State Film Agency, Ministry of Culture and Information Policy of Ukraine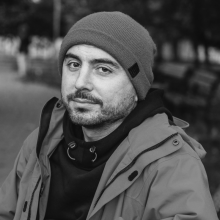 Director
Dmytro Hreshko
Since 2018,
Dmytro Hreshko
has been studying and making documentaries, as well as working on his first documentary film
66 Scenes of Uzhhorod
(2018). In 2019, he completed a week-long course in narrative film directing at the Skalka 2019 film school (Uzhhorod), and a two-month course in documentary filmmaking at CinemaLab (Academy of Visual Arts, Kharkiv) under the mentorship of Liubov Durakova and Alisa Kovalenko. As a result, Hreshko created a documentary film about mountain rescuers and rescued tourists,
Snow Leopard of the Carpathians
(2019), and a documentary short,
72 Hours
(2019). In 2020, he graduated from Indie Lab, a documentary film school in Kyiv, with curators Dmytro Tiazhlov and Ella Shtyka. Continuing to explore the 'rescue' theme, he created a documentary short about ambulance workers,
Save Me, Doctor!
(2020). Since 2020, Hreshko has been actively organising events for the Transcarpathian Film Commission to develop cinema in Zakarpattia, as well as the Carpathian Mountain International Film Festival (CMIFF) in Uzhhorod.
Selected Filmography
Mountains and Heaven in Between
(2022),
Save Me, Doctor!
(2020),
Snow Leopard of the Carpathians
(2019),
72 Hours
(2019),
66 Scenes of Uzhhorod
(2018)