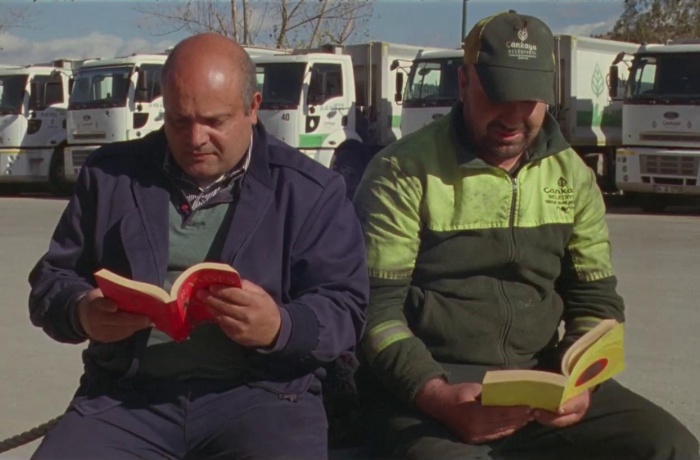 Before, we used to stick our photos in cardboard albums, keep our letters and other correspondence safely tucked away, and display our music and movies on our bookshelves. Now that same data sits on our phones and computer hard drives and lurks on the cloud.
How Great
forms part of the ever-expanding
Waste
series that charts the waste produced by human beings around the world. Shot in Finland, South Korea, Ghana, and Turkey, these works focus on the interplay between the internet on the one hand and addiction, censorship, ecology, and survival on the other.
CREW:
Director: Jan Ijäs
Producer: Jan Ijäs
Cinematographer: Ville Piippo and Jan Ijäs
Editor: Jan Ijäs
Sound: Svante Colérus
Production
Jan Ijäs Atalante Ltd
Sales:
Raina Film Festival Distribution
Awards
Official Selection, IndieLisboa (2020); Official Selection, Nordisk Panorama (2020); Official Selection, Curtocircuíto IFF (2020); Official Selection, DocPoint Helsinki (2021)
Director
Jan Ijäs
Jan Ijäs
is a media artist and filmmaker who lives and works in Helsinki, Finland. He studied documentary film directing at the University of Art and Design, Helsinki, and creative writing and art education at Jyväskylä University. Ijäs works with documentary, fiction, and experimental film. His films deal with serious and difficult social themes like migration into foreign and hostile societies. Ijäs's films have been shown widely abroad in film festivals and as installations in museums and galleries. He has won numerous awards, including the Charlottenburg Spring Exhibition Jury Award in 2012, the Finnish Risto Jarva Prize in 2011, and the Amnesty International Award at the IndieLisboa film festival in Portugal, 2018.
Selected Filmography
Waste No. 4 New York, New York
(2020),
Helsinki Acts
(2019),
On the Art of the Set Design
(2018),
Waste no. 1 Money
(2017),
Waste no. 3 Boom
(2017),
Waste no. 5 The Raft of the Medusa
(2017),
Waste no. 2 Wreck
(2016),
Time Capsule
(2016),
Social Connection
(2016),
One Shot
(2015),
Solitude in Year Zero
(2013),
Two Islands
(2012),
Sweet Mov(i)e
(2010),
Bodybuilding
(2010),
Spectacle
(2006),
Ode To Joy (national anthem of EU)
(2005),
Dancing Nazi Skinheads
(2005),
KIDS MOVIE
(2005),
A Film for Three Men and Industrial Elevator
(2005),
Eläkeläiset 10th Anniversary Humppamarathon
(2005),
The Surftones - Sportinghouse
(2004)