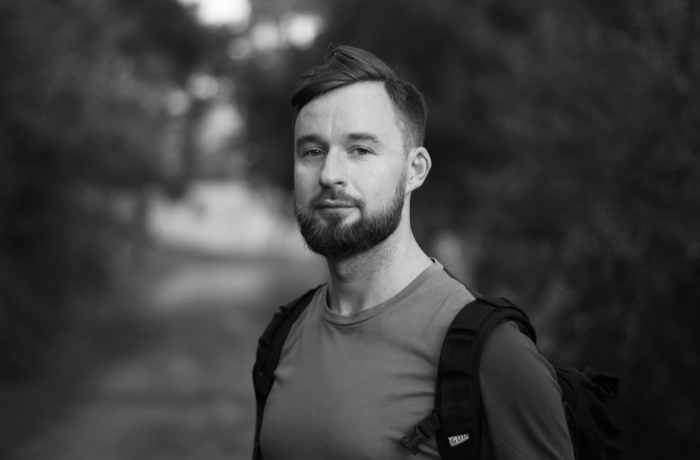 Bohdan Zhuk is a programmer for the Kyiv International Film Festival Molodist, Ukraine's biggest film event (51st edition took place in December 2022). With education in linguistics and professional background as translator, journalist and radio host, he joined the Molodist team in 2014 as a press attaché (till 2015) and programmer. He programs competition and non-competition sections of Molodist and curates its LGBTQ+ program SUNNY BUNNY, Ukraine's oldest regular queer-themed event (since 2001). In 2023 SUNNY BUNNY becomes a queer film festival, Ukraine's first, to take place in June this year, with Zhuk as its co-founder and director.


Zhuk also manages international events of Molodist dedicated to Ukrainian films: programs at festivals – Encounters (Bristol, UK), BEAST (Portugal), Jugendfilmtage (Zurich, Switzerland), Soura (Berlin), QueerScope festivals (Germany & Switzerland), image+nation (Montreal, Canada), as well as Ukrainian film days abroad (Munich, London, Paris, Porto, Prague etc.). He also works in the selection team of the BEAST International Film Festival (Porto), in communications (British Council Ukraine) and translates films for national releases and festival screenings.


Jury member at Teddy Awards (Berlinale), BEAST IFF (Porto), image+nation (Montreal), TLVFest (Tel-Aviv), Crime & Punishment IFF (Istanbul), Mezipatra QFF (Prague).