Docudays UA has initiated a delegation of Ukrainian filmmakers, in collaboration with the team of the European Film Market, which takes place annually as a part of the Berlin International Film Festival.

This year's Berlinale will take place on 16–26 February. The festival includes a number of events to promote talent, build networks, develop projects, facilitate consulting and co-production. The European film market is attended by over 10,000 representatives of the film and media industry, primarily producers, sales agents, distributors, and the media. So it is a great opportunity to establish connections with potential partners and find support for fim projects.
The delegation includes Ukrainian producers and directors selected by the Docudays UA team. Participants will receive free-of-charge accreditation thanks to the Market Badge Inclusion Initiative and attend events at Berlinale.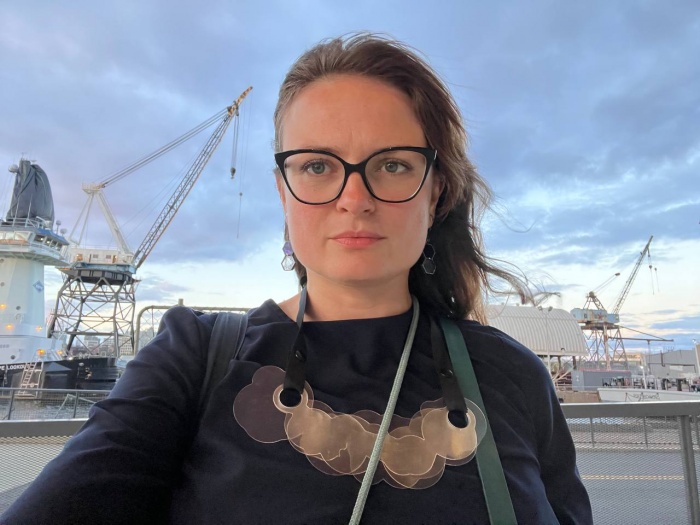 Lyuba Knorozok
Lyuba Knorozok is a film producer and cultural manager. The list of her latest projects includes the documentary Infinity according to Florian, directed by Oleksiy Radynski (world premiere at the Rotterdam International Film Festival in 2022; Kinokolo award for Best Ukrainian Documentary) and the feature film Citizens of the Cosmos by Anton Vidokle (world premiere at Berlinale 2020). Lyuba Knorozok is a member of of DAE (Documentary Association of Europe) and a participant of Berlinale Talents 2022. She has produced projects for BBC World News, European Culture Fund, Hromadske Television, Al Jazeera English, Vice News and many others. She is currently producing The Reckoning Project, an international media and forensic project focusing on the investigation of Russian war crimes in Ukraine.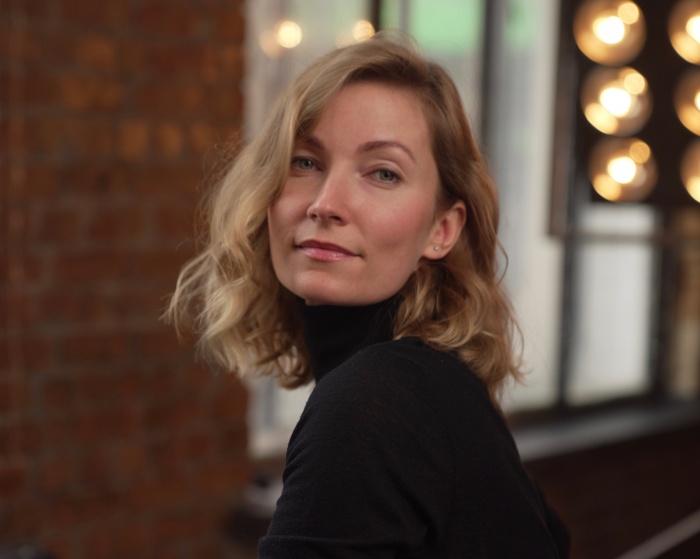 Karina Kostyna
Karina Kostyna is an independent film producer. She is a graduate of the Taras Shevchenko Institute of International Affairs and has an international MBA degree. After 10 years of working in advertising, she followed her heart's call and began working in filmmaking. Karina has worked on a number of successful ambitious film projects, both documentaries and features. She graduated from the Meeting Place 2021 young producers' school in Mannheim, Talents Nest at Meeting Point in Vilnius, the House of Europe programme for producers, EAVE Change workshop, EWA Mentoring program.
Her selected filmography includes films such as Days We Want to Forget (dir. Alina Gorlova, Semen Mozgovy, Elyzaveta Smith, Maksym Nakonechnyi; work in progress), Le Zhovten de Kyiv (dir. Nadia Parfan; work in progress), Silent Flood (dir. Dmytro Sukholytkyi-Sobchuk; work in progress).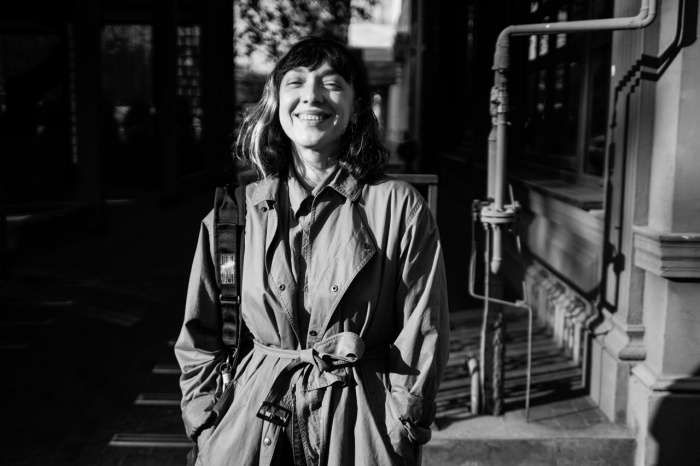 Oleksandra Kravchenko
Oleksandra Kravchenko was born in 1983. She graduated from the National University of Kyiv-Mohyla Academy with a degree in Cultural Studies. Since 2011, she has been working in filmmaking: as a communications director (Arthouse Traffic, Odesa International Film Festival), a lead marketing manager (Animagrad / FILM.UA Group), a freelance producer (DGTL RLGN, Albatros Communicos, Moon Man). Her selected filmography includes: Lymans: A Battle for Paradise (dir. Serhiy Lysenko; in production), ROZY: Film-Cabaret (dir. Irena Stetsenko, 2021), Phase (dir. Mykola Zaseyev, 2021).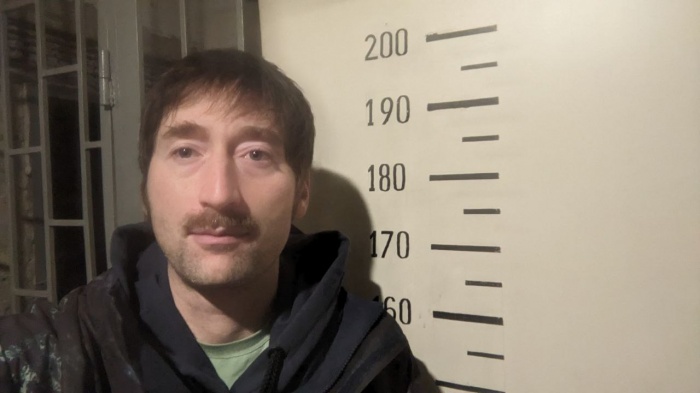 Illia Gladshtein
Illia Gladshtein was born in Kyiv in 1985. He started his career in film as a programme coordinator of the short film section at Molodist IFF. In 2013, he co-founded the 86 International Festival of Film and Urbanism, which was held in 2014–2018 in Slavutych. Since 2014, he has worked in independent film distribution with 86PROKAT. In 2019, he founded the arthouse cinema KINO42 in Kyiv. In 2017, he launched the production company Phalanstery Films. The first feature-length documentary he produced, IFTCE Singing, premiered at Visions du Reel (Nyon, Switzerland). The film won a Golden Dzyga award from the National Film Academy and a Kinokolo award from the Ukrainian Association of Film Critics for Best Ukrainian Documentary of 2020; it was also bought by the biggest Japanese broadcaster, NHK. The first short feature film produced by Illia, It's a Date, has been included in the short film programme of the Berlin Film Festival in 2023.
Lesia Diak
Lesia Diak has an MA in communications and experience in journalism. In 2022, Lesia graduated from the DocNomads international master's programme. Before filmmaking, she worked as a freelance journalist for several Ukrainian media. Her feature-length documentary project Dad's Lullaby won the Best Documentary at Post-Production Stage award at Sarajevo Talents from the East and an IDFA grant from IDFA Bertha Fund. The director's filmography includes films such as Scars (documentary, 2023), Under the Wing of the Night (documentary, 2023) and other films.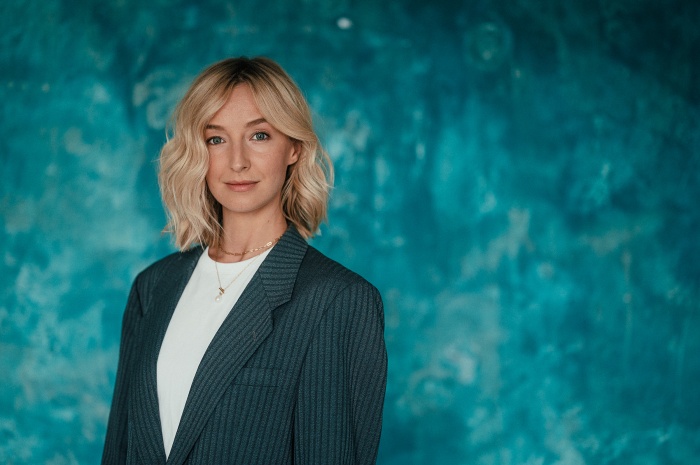 Olha Beskhmelnytsina
Olha Beskhmelnytsina is a producer with more than 10 years of experience in film production. She is a co-founder of 2Brave Productions, a company directed by women.
Her work as a producer includes films such as Stop-Earth (2021) by Kateryna Hornostay (the Crystal Bear award in the Generation 14plus competition programme at Berlinale 2021), Anna (2019) by Dekel Berenson (2019 British Independent Film Prize for Best Short Film; the film was also on the shortlist of the BAFTA award), The Living Fire (winner of Hot Docs 2015), Collapse: How Ukrainians Destroyed the Empire of Evil (2021 documentary series for the UA:First Public Television). She is a graduate of the Ex Oriente and Eurodoc study programmes. Olha Beskhmelnytsina is the Chairwoman of the Board of the Ukrainian Film Academy.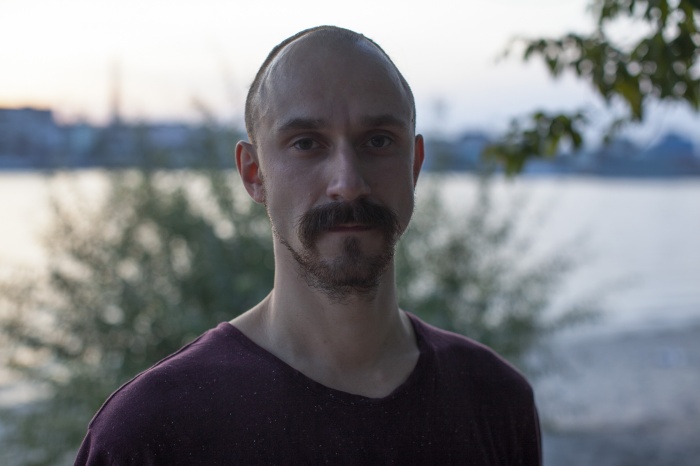 Denys Strashnyi
Denys Strashnyi is a producer, director, and cinematographer. He graduated from the Kyiv International University with a degree in Film and Television Cinematography. In 2014, he co-founded NGO Docutoloka, which brings together documentary filmmakers and public figures. As a part of NGO Docutoloka's work and with its support, documentaries such as Almost 10,000 Voters, Tales of a Toy Horse, Lifelong Songs, Askania Reserve were created, as well as a series of short films and media projects (Rokada, New Psalm: Maidan), a series of PSAs We Need to See, photo exhibitions, music videos and other works, presented at international film festivals, exhibitions and other international and Ukrainian events.
Denys's feature-length documentary debut as a director of photography and producer was during the filming of Almost 10,000 Voters (world premiere at the Warsaw Film Festival). His feature-length debut as a director was the film Tales of a Toy Horse (international premiere at the DocPoint Film Festival in Tallinn, won awards for Best Feature-Length Documentary at 36th Pärnu International FF (Estonia) and 24th FICMEC (Spain)).
Denys Strashnyi currently works as a director and producer of his own projects Freewill.UA about volunteer soldiers during the Ukraine-Russia war.