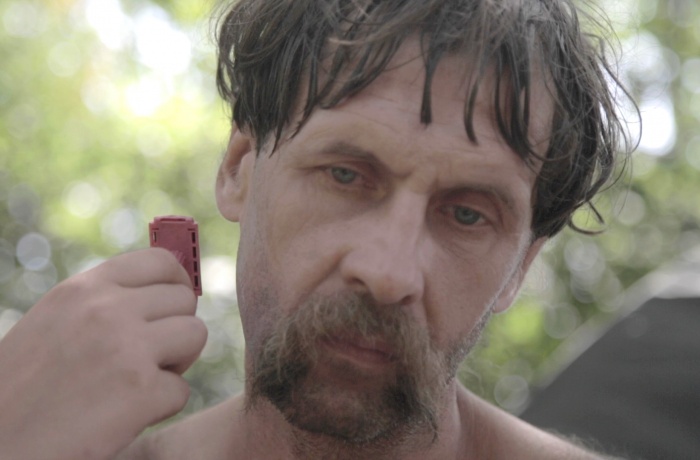 With Ukraine at heart.
Mstyslav was known in Kyiv. In 1991, when Ukraine gained independence, Mstyslav was so inspired that he decided to grow a traditional moustache and go out to the streets with songs about Ukraine. He was screaming his songs for 20+ years. Singing badly, but with heart. In those songs, the enemies of Ukraine were dying in terrible torment. He was maladjusted and sincere. He truly believed that Jesus was homosexual. He could sincerely offer to fuck. He got coins from passers-by, threats and insults from cops and lumpens. In his free time, he drank, read, and took walks. Travelled around Ukraine and dreamt of being in a movie. After he died, it became clear that he didn't act out of schizophrenia – his life was beautiful and true.
CREW:
DOP: Maryna Nikolcheva
Sound: Maxym Vasyanovych
Production:
Point of contact:
Festivals
OIFF 2020 – National competition. Shorts;
Kyiv Molodist International Film Festival 2021 – Special Mention in the National competition.