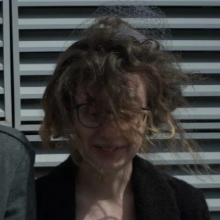 Education
Maysternia.DOC Serhiy Bukovsky Film Programme
Biography
Maryna Nikolcheva was born in Kyiv in 1994. She finished her education as an architect but has mainly worked as an art teacher and developer of educational programs. For her, filmmaking is a way of adapting to the world.
Maryna studied at Serhiy Bukovsky's Maysternia.DOC Film Program.

Filmography:
2018 — (re)dress, short documentary;
2020 — Glory, short/medium-length documentary (with Maksym Vasyanovych).
SELECTED FILMOGRAPHY:
Glory
(2020,&nbspdirector, contact person)