DocsBarcelona, a festival that is going to take place until 27 May, traditionally hosts a Speed Meeting as a part of its industry section, which is a series of in-person meetings between film project teams and film industry distributors and professionals. On 25 May, Docudays UA will present 5 projects of the Ukraine in Focus block at the Speed Meeting. The event will open with a speech by Viktoria Leshchenko, the Programme Director of Docudays UA, who will once again emphasize the important role of support for Ukrainian culture and documentary filmmaking today and on industry solidarity against Russian imperialism and war crimes.
Projects participating in the Speed Meeting as a part of Ukraine in Focus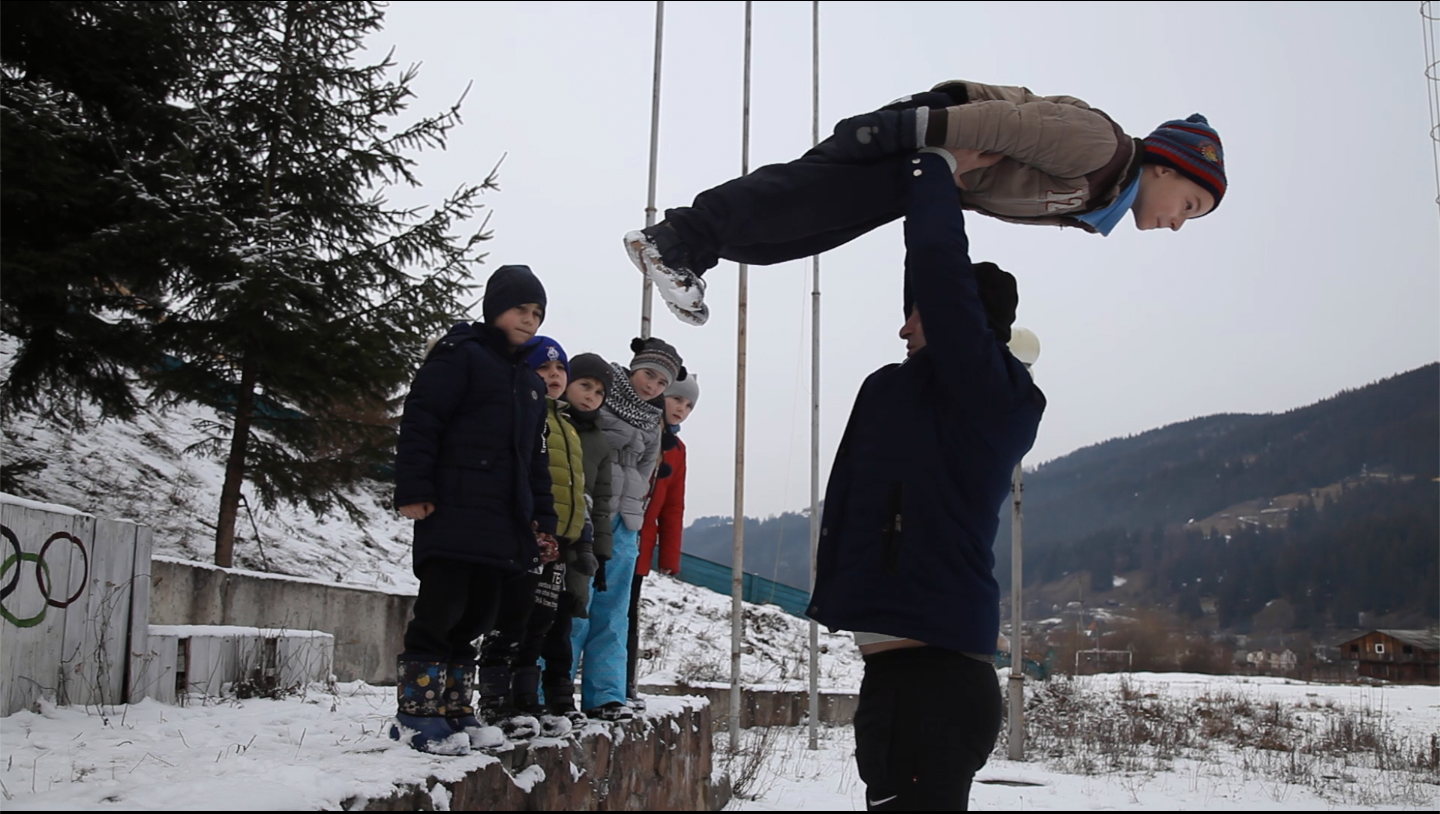 Elevation
Director: Max Rudenko
Producer(s): Viktoria Slopitska, Max Rudenko
Vasyl is a former ski jumper who now works as a coach at a ski jumping school for children in the Carpathians. He lives far away from civilization, and the mountains are the source of his vitality. Vasyl is a loner, and sports are his entire life. Thanks to Vasyl's efforts, the ski jump and the sports school are still working.
Zhenya is Vasyl's favourite trainee. For five years, he spent lots of energy to make her a champion. With her success, his dream comes true. She goes further in her career and starts working with another coach. The relationship between Zhenya and Vasyl is gradually changing. The girl is growing up, and her motivation is not as strong as it was: she decides to try an acting career. Vasyl's work seems to no longer make sense. But he finds the strength to start all over again.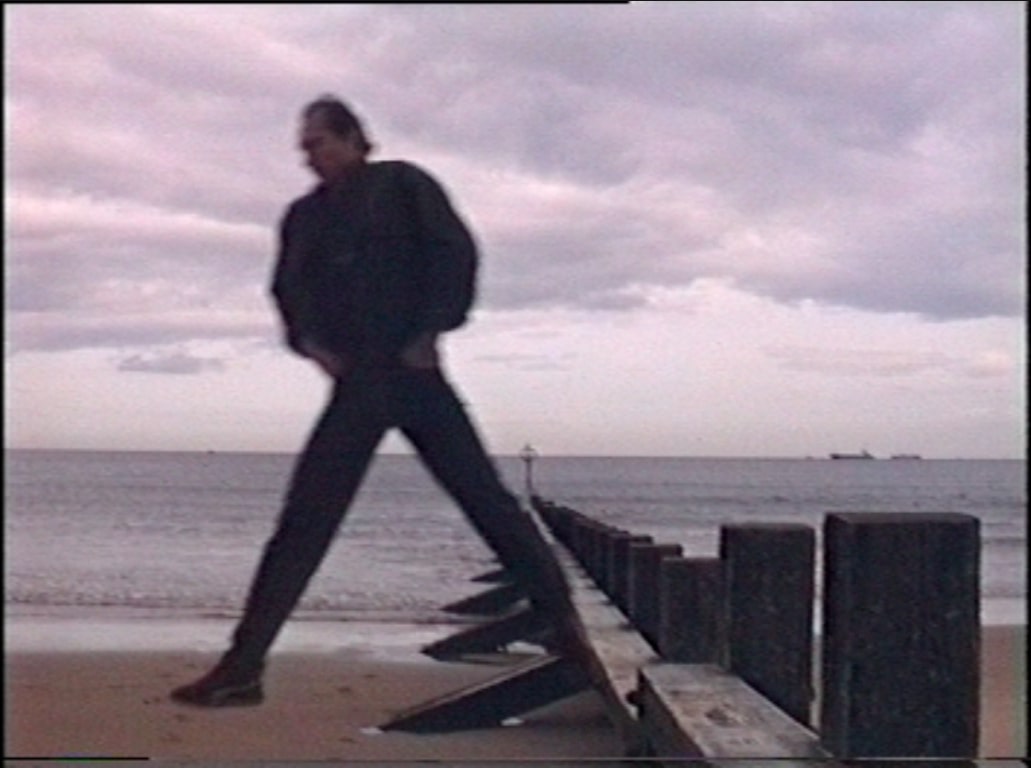 Fragments of Ice
Director: Maria Stoianova
Producer(s): Alina Gorlova, Maksym Nakonechnyi
A director's father, a (post-)Soviet ballet dancer on ice, went on tour to the imaginary West and filmed during the crucial period of the 80s and 90s. Rediscovering his VHS archive means growing up. Along the way, you may have illusions about the desired destination, but you have no doubts about what you want to leave behind.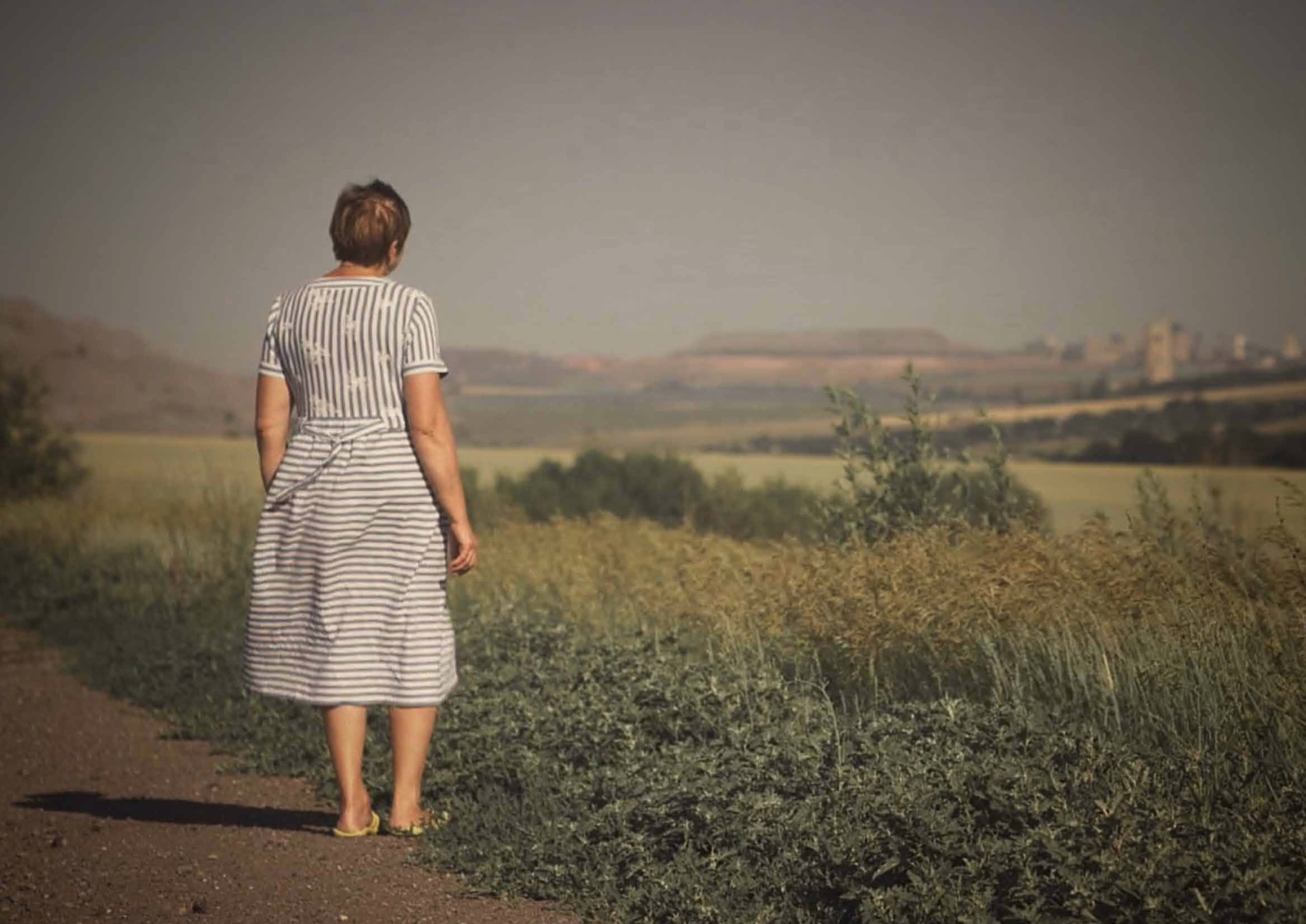 Peace for Nina
Director: Zhanna Maksymenko-Dovhych
Producer(s): Lyuba Knorozok, Dea Gijnovci
In a country at war, a Ukrainian mother channels her grief into action as she seeks justice for her son captured and executed by a Russian mercenary. Will Nina succeed in breaking the cycle of violence plaguing her family and finally find peace?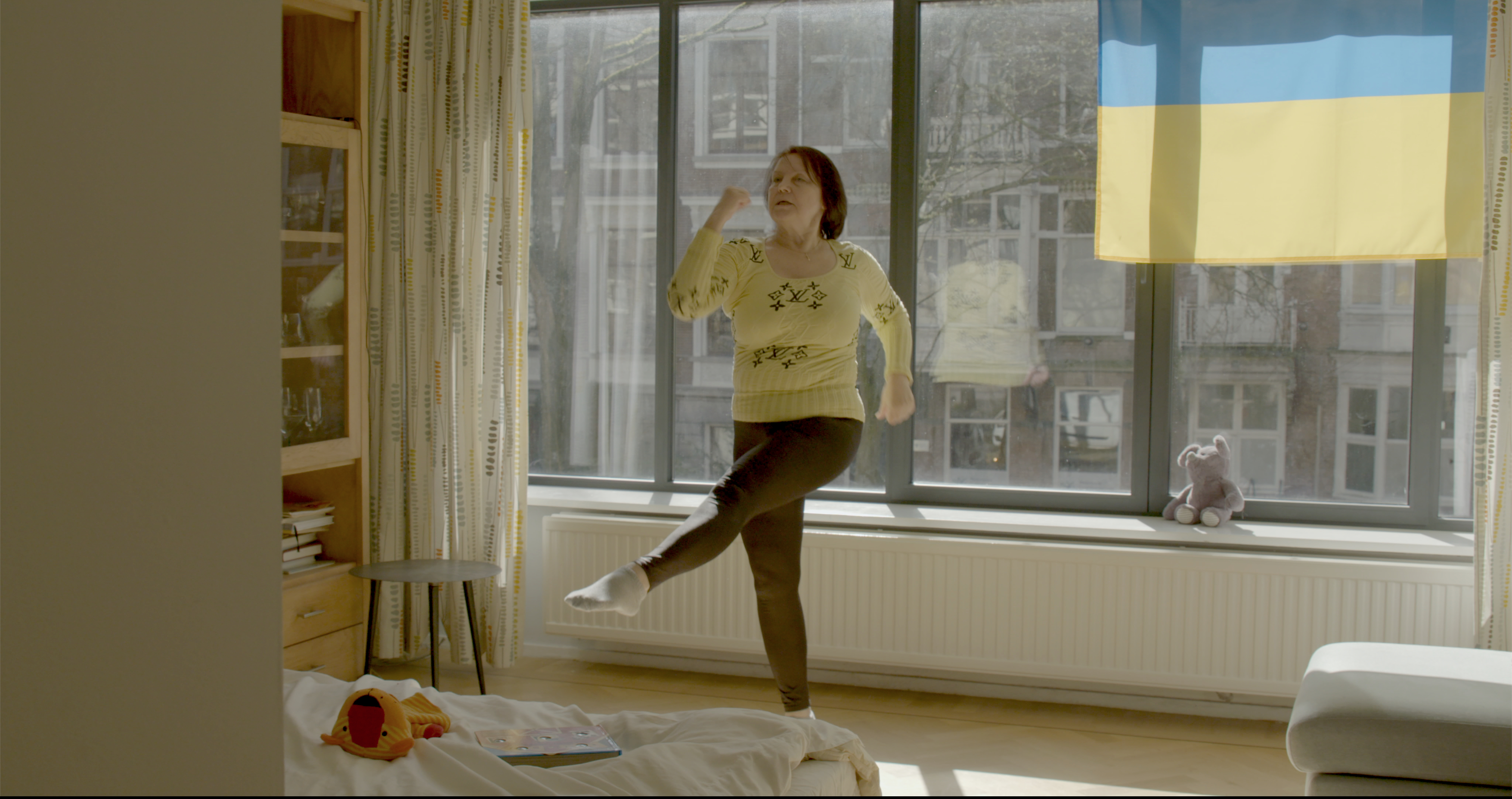 Nice Ladies
Director: Mariia Ponomariova
Producers: Rogier Kramer, Maksym Nakonechnyi, Anna Zobnina, Alina Gorlova
A team of vigorous elderly cheerleaders called the Nice Ladies from Kharkiv, Eastern Ukraine, are preparing to compete in the European championship. Combating social prejudice and self-doubt, they are getting ready to contest their younger competitors in the only available 25+ category. The brutal Russian invasion of Ukraine disrupts their plans and the team's integrity. Will there be a place for cheerleading in times of dealing with trauma and displacement?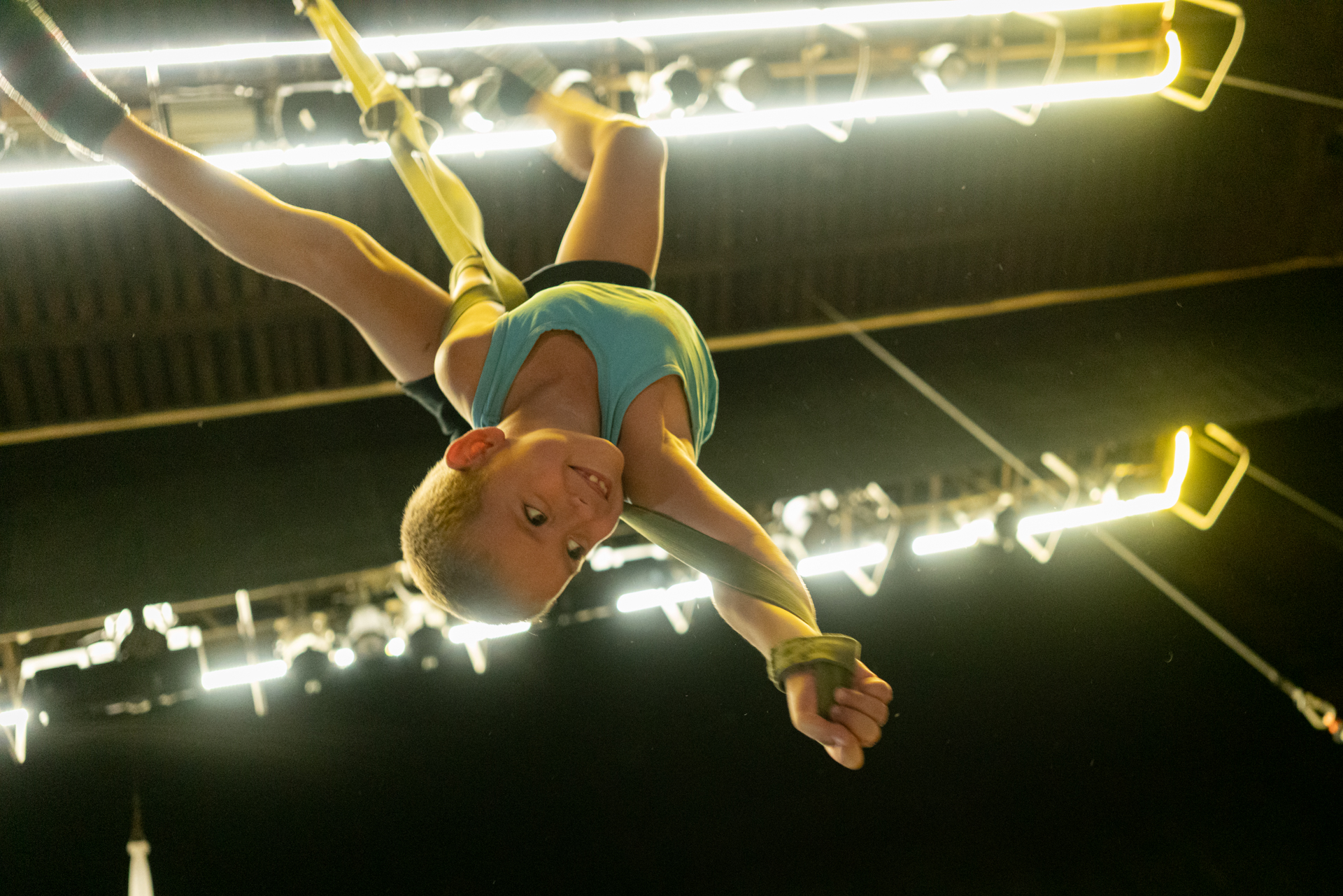 Up in the Air
Director: Oksana Syhareva
Producers: Oksana Syhareva, Nataliia Pogudina
9-year-old Sasha studies at a circus studio in Kharkiv, Ukraine. He devotes all his spare time after school to practising aerial exercises. His teacher and head of the studio, Svitlana (50), sees him as a talented and promising artist. There are 100 kids studying at the circus studio. Svitlana's son Zhenia (24) is an aerial gymnast, too, the studio's graduate, and he helps her with teaching kids. However, he has a different teaching approach and an ambition to develop his own modern circus.
After the full-scale Russian invasion in February 2022, the film took a dramatic turn. Zhenia stayed in Kharkiv to defend Ukraine. Svetlana and her 26 circus children have been evacuated to Budapest. The Princess of Monaco invited them to perform in Monte Carlo at a show which was organised to support Ukraine.
Sasha and all the circus kids learn how to balance in the arena. They never knew they needed to learn how to balance in life.