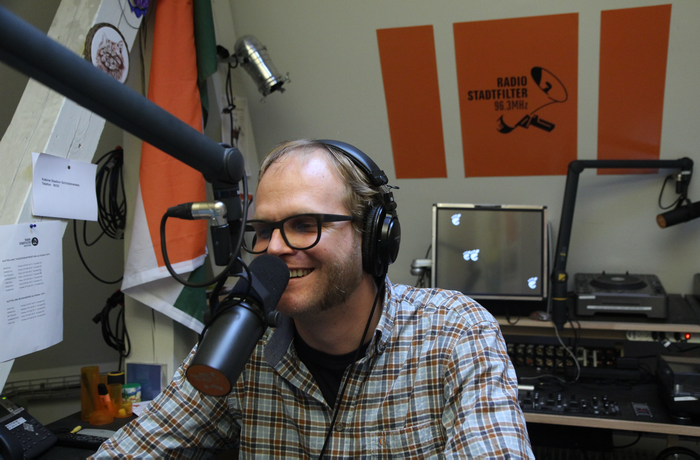 Andrew Phillip Wolfensberger is a radio presenter on Winterthur community radio. Andrew's show Highnoon (the most flourishing and creative period) has been on air for six years and is famous for the song of the week – Andrew singing citizens' letters published in a local newspaper. The film is an essay about Swiss identity, community life, and the relationship between the man and the city.
Production
Langfilm, +41448656624, oz@langfilm.ch, Olivier Zobrist
Sales
Ella Shtyka, +380963340097, ellashtyka@gmail.com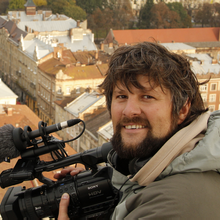 Director
Dmytro Tiazhlov
Dmytro Tiazhlov graduated from the Kyiv National Karpenko-Kary Theatre, Film, and Television University in 2002. He is a curator of a cinematography course and the Indie Lab Documentary Film Lab for Young Filmmakers. For the last few years he has mostly been working as an independent documentary filmmaker.
Filmography
Selected: The difficult one (2007), I'm a monument to myself (2010), Music Box. Kyiv Outpost (2012), Cornered (2013), Post Maidan (2015), Live Power (2016)