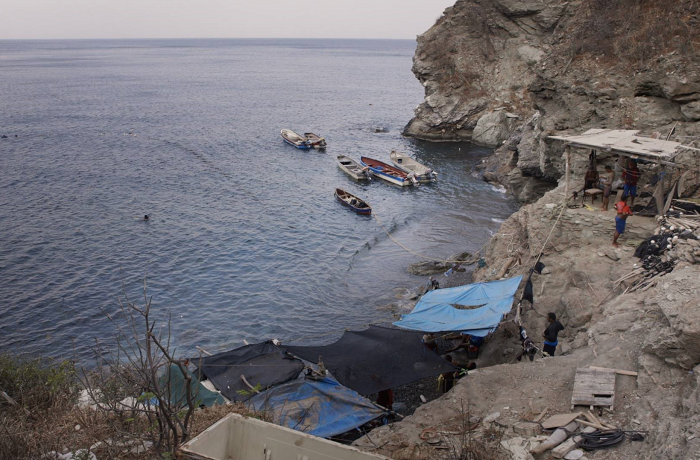 On Colombia's Caribbean coast, it's a workday like any other for the men of a fishing family. The filmmakers capture the smallest details of their work, with all its repetitive but always exact motions. Games of dominoes, conversations, cooking and even spontaneous song fill the long waits that punctuate the fishermen's days. La Pesca reveals the poetry that fills the men's everyday lives, observing them closely on land before following them on an underwater sensory immersion, where their bodies and nets dance an enthralling ballet. In this sublime short, knowledge and the passage of time are as one – hour after hour, day after day, generation after generation.
CREW
Director: Pablo Álvarez-Mesa, Fernando López Escrivá
Producer: Maria Camila Arias, Lucas Villegas
Operator: Pablo Álvarez-Mesa, Fernando López Escrivá
Editor: Lucas Villegas
Sound: Guido Deniro, Cory Rizos, Kyle Stanfield
Production and Sales
Picúa, Pablo Álvarez-Mesa, +15145781981, palvarezmesa@gmail.com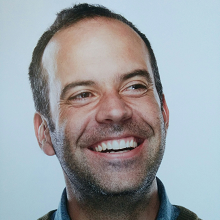 Director
Pablo Álvarez-Mesa
Pablo Álvarez-Mesa was born in Medellín, Colombia. His short films have been featured at international film festivals including Sheffield, Hot Docs, Silverdocs, and RIDM. His short films touch on issues of displacement, history and collective memory. Currently, Pablo is based in Montreal, Quebec; he holds a Film Production MFA from Concordia University.
Filmography
Selected
: La Pesca (2017)
Director
Fernando López Escrivá
Fernando López Escrivá was born in Buenos Aires, Argentina. He worked several years as a production assistant until he began to create his own documentary projects and work in the post-production area. In 2004 he settled in Montreal, Canada, where he has dedicated to editing documentaries and making documentaries independently. In 2005 he made his first documentary film Hotel Gondolin. He is currently making her fourth documentary about Argentine boxer 'La Bonita' Bermúdez.
Filmography
Selected: La Pesca (2017)