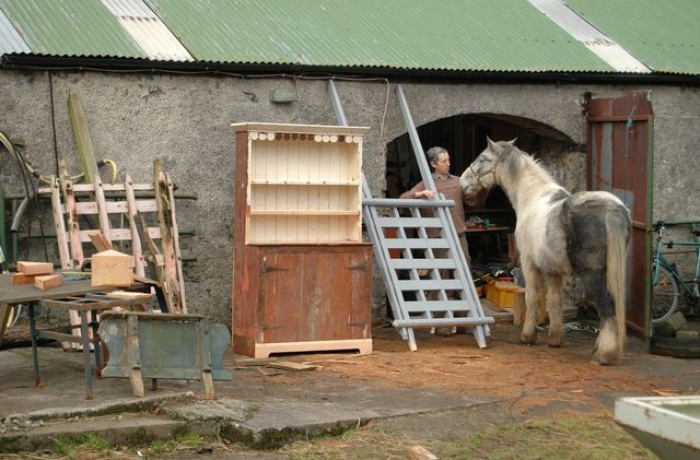 A couple of years ago, the combination of words 'cartoon animation' seemed to be a tautology in itself. And yet now, it's a very modern way of expression. Moreover, it became a pass for animators themselves, not only into the world of prestigious international festivals, but also into the previously closed world of human rights advocates and left-wing thinkers. Following progressive transformations in the world of documentary films, Docudays UA prepared special DOCU/ANIMA program.
The 90-minute selection of experimental shorts DOCU/ANIMA includes the best and the latest specimens of documentary animation: winners of International Film Festivals in Berlin and Amsterdam, as well as Sundance; an Oscar nominee, and the favorites of human rights festivals. And by the way some of the projects are ukrainian premières.
On the picture – image from Pictire from Irish Folk Furniture (dir.Tony Donoghue), which got Jury Award for Best Animation at Sundance FF (2012). The trailer here.