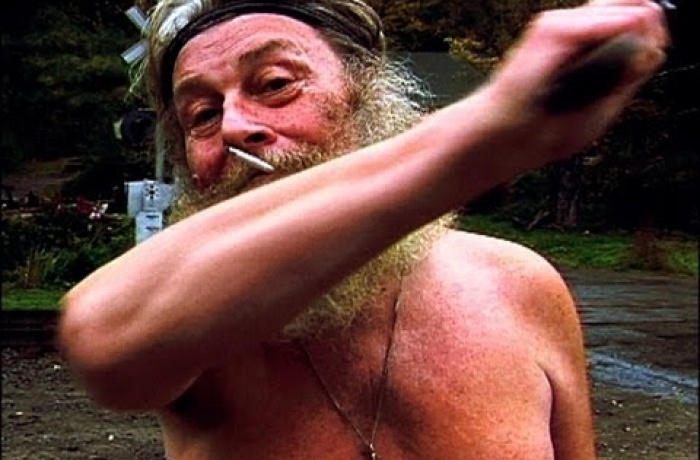 Konstantin Kuzminsky was one of five young St. Petersburg poets whose collection of poetry (The Living Mirror) was published in New York in 1972. Two of them – Kuzminsky and Josef Brodsky – soon immigrated to the United States. Brodsky became famous, won the Nobel Prize in Literature in 1987 and died of a heart attack nine years later. Kuzminsky's fate is different. He lives in a tiny upstate New York village, on the bank of the Delaware River in an old shanty house near a railway crossing. His freedom is complete. His devotion to art is absolute. He lives with his books, his art collection, his cats, his poetry and his wife Emma, who is known at home as Mouse. They both are not only the protagonists, but also the co-directors of the film, including home videos by Mouse and interviews with the poet and his wife.
Production and Sales
AZ Films LLC, Andrei Zagdansky, info@azfilms.us, www.azfilms.us
Awards
Jury Award at Human Rights Film Festival Moscow, Russia, 2006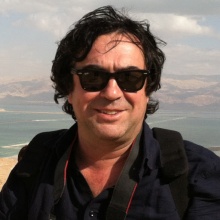 Director
Andrei Zagdansky
Andrei Zagdansky was born in 1956 in Kyiv. He graduated from the Kyiv State Institute of Theatrical Arts. Worked at Kyivnaukfilm studio in 1981-1988. Zagdansky was a member (1988-1996) and secretary (1990-1992) of the FIlmmakers Union of Ukraine. In 1992 he emigrated to the USA, where he read lectures on the history of cinema at New York New School University and founded the independent studio AZFilms (1996). His feature documentaries have won numerous awards at international fests, starting from his very first film in 1990.
Selected Filmography
(Selected): Interpretation of Dreams (1989), Vasya (2002), Konstantin and Mouse (2006), Orange Winter (2007), My Father Evgeni (2010)